contact
Office hours are 8am - 5pm Monday through Friday.
Submit Class Notes
‌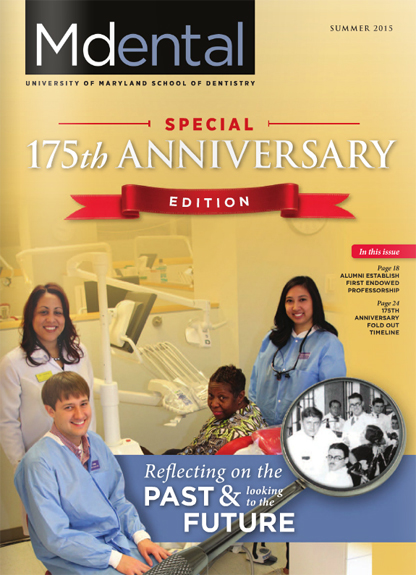 Alumni who have news about professional accolades, weddings, grandchildren or other personal milestones are encouraged to share their information with friends and fellow alumni of the University of Maryland School of Dentistry. Please Send us your personal or professional news and we'll endeavor to spread the word through the alumni newsletter and / or the Class Notes section of Mdental magazine. We want to help you let your colleagues know what you're up to!

Email news items and photos to SODnews@umaryland.edu.


Please note that the editorial staff reserves the right to edit materials received and makes no guarantee that submitted items will be published.