Two UMSOD alumni have been named to Incisal Edge's "Top 40 Under 40" list, the magazine's eighth annual celebration of 40 of the finest young clinicians age 40 and under.
Congratulations to UMSOD's Christine Ferrell, DDS '05, an orthodontist who practices in West Chester, Pa., and Ellen Im, DDS '06, a pediatric dentist and orthodontist based in Poway, Calif.
The magazine recognizes those making a significant impact early on.
Ferrell grew up with dentistry in her blood – as the daughter of a dentist - and is the recipient of UMSOD's Timothy O. Heatwole Award, which honors high ethical standards and humanitarianism. Ferrell is known for her volunteerism, which includes offering five sets of free braces to youths every year.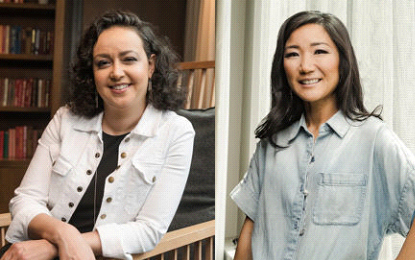 Im, meanwhile, is recognized for making oral care both fun and comfortable for her young patients who, while under treatment at her practice, can watch movies, wear a superhero cape or hold onto a comfort toy. Im and her staff are also known to liven things up by singing and dancing, too. Her humanitarian efforts include work with several nonprofit as well as pro bono services that help troops overseas.
In addition to UMSOD's Ferrell and Im, the other dentists represented such institutions as the University of Southern California, Harvard University, the University of Pennsylvania, Marquette University, and the University of the Pacific. Those recognized also included Miss Georgia 2001; a former Boston College mascot; an ultimate frisbee champ; a man who survived two weeks in a coma; and a range of talented artists with a passion for music, dance, and photography.
UMSOD's Howard Strassler, DMD, was one of three judges for the "Top 40" awards. Strassler is professor and director of operative dentistry in the Department of General Dentistry, runs a practice in Pikesville, Md., and writes Incisal Edge's "Cutting Edge" column.
For a complete look at the listing, click here.