Noting how "exceedingly proud" he was of the Class of 2020, Mark A. Reynolds, DDS '86, PhD, dean and professor of the University of Maryland School of Dentistry (UMSOD), said in a virtual ceremony that although the COVID-19 pandemic had profoundly altered the final months of study and year-end festivities for this year's dental and dental hygiene graduates, their achievements were no less impressive.
"Instead of gathering in person to celebrate and applaud your accomplishments, we are saluting you through our smartphones, tablets, and laptops," Reynolds said as part of the Class of 2020 celebration video, which attracted more than 1,000 viewers on May 15 when it went live.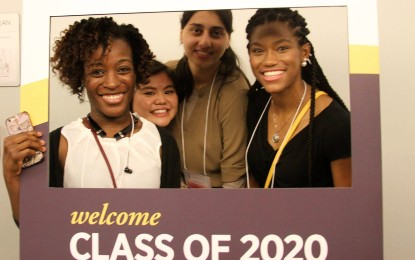 Nonetheless, "our pride in you as the oral health leaders of tomorrow is no less profound and our congratulations to you upon your graduation are no less heartfelt," he added.
Due to the COVID-19 pandemic, both the University of Maryland, Baltimore's (UMB) commencement and UMSOD's honors convocation, typically held each May, were canceled. Instead, UMSOD feted the Class of 2020 with a celebration video that included congratulatory remarks made by UMB Interim President Bruce E. Jarrell, MD, FACS, as well as video messages from UMSOD Board of Visitors chair Melvin F. Kushner, DDS '66. Other well-wishers included UMSOD Alumni Association President Shari C. Kohn, DDS '90, and many other faculty and staff members and alumni.
Good wishes for the graduates, delivered via video and email, contained both serious advice and humorous salutations. A few were delivered against fake beach backgrounds, one included the speaker's poodles, and others were recorded from home offices or in front yards. All included best wishes for the graduates' success.
"This is a remarkable year," Reynolds said. "And although we are not able to gather in person to mark your graduation, we proudly recognize your remarkable accomplishments."
To view the Class of 2020 celebration video, please visit www.dental.umaryland.edu/studentaffairs.