Robert Ernst, PhD, professor and vice chair of the Department of Microbial Pathogenesis at the University of Maryland School of Dentistry, has been honored with a 2021 University System of Maryland (USM) Regents' Faculty Award for Excellence in Scholarship, Research, or Creative Activity.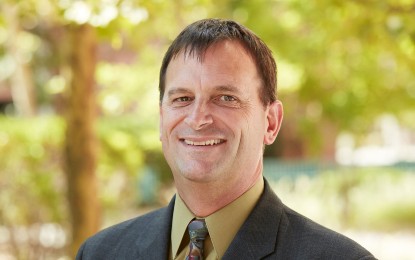 Ernst, who is internationally recognized for his pioneering work in immunization therapy and diagnosis of microbial pathogens that holds the potential to save hundreds of thousands of lives annually, was one of 16 faculty members honored across the system.
Ernst and his colleagues created a startup company, Pataigin, to commercialize the technology that identifies infections by developing a "barcode" for each pathogen strain. He is also helping develop the next generation of professionals, having successfully mentored and trained graduate students and postdoctoral fellows.
This is the latest honor for Ernst, who has been recognized for his work by the University of Maryland, Baltimore as its Entrepreneur of the Year in 2019 and Researcher of the Year in 2017.
The USM faculty awards are the highest honor presented by the board to exemplary faculty members. The awards honor excellence in four categories: Teaching; Public Service; Mentoring; and Scholarship, Research or Creative Activity.
Each award carries a $2,000 prize provided by the institutions and the University System of Maryland Foundation.
The winners will be recognized as part of the scheduled Zoom meeting of the full board on April 16.