Fourth-year dental student Suephie Nazemian is the lead author of an article focusing on artificial intelligence (AI) that was published in June in the peer-reviewed journal General Dentistry. Her co-authors include fourth-year students Steven Boggs, Esther Jung, Heba Abu Shakra, Yasmin Lotfalikhan-Zand, and third-year student Elvia Jimenez Ciriaco, as well as Nasir Bashirelahi, PhD, professor, and Jeffery B. Price, DDS, MS, clinical professor and director of Oral Radiology, both in the Department of Oncology and Diagnostic Sciences.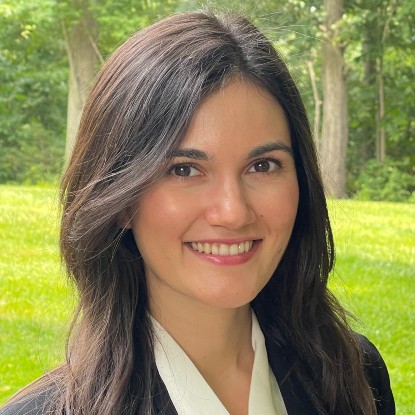 Titled "What Every Dentist Needs to Know About the Use of Artificial Intelligence in Dentistry," the article focuses on how AI can be implemented in a range of dental specialties like orthodontics or oral and maxillofacial surgery.
According to the article, AI, a simulation of human intelligence that allows trained, computer-based software algorithms to perform tasks and operations using real-time data, has proven effective and useful in both administrative and clinical areas. However, its presence is still new in clinical dentistry, so authors suggest that AI should be used to provide supplemental information rather than replace dental practitioners.
Although the seven-month research process was strenuous, Nazemian enjoyed taking a deep dive into AI and found the collaborative efforts to be rewarding in many aspects.
"It was truly fulfilling to work as part of a team, collectively striving toward a common goal," she said. "Each member was extremely dedicated, and we are all proud of the final product we produced together."
The article is one of a several by UMSOD students that have been published in General Dentistry. For several years, Bashirelahi — also known as "Dr. B" — has encouraged and mentored students as they conduct research that they then submit for publication. As part of the experience, he matches the students with professors from different departments who provide expert guidance in both research and authorship.
The articles focus on timely topics, frequently suggested by Bashirelahi, including investigations into the effects of electronic cigarette or cannabis use on oral health. Since 2012, UMSOD students and their mentors have produced an average of two articles annually.
"The most recent article was informed in part by ongoing efforts at UMSOD (in tandem with a local startup company) to develop an AI application to detect dental caries, Price said.
"I most enjoyed seeing how the team of authors developed as they selected the team leader/lead author and then continued their work on the research, initial writing, and final editing of the article," he continued. "They came together and did a great job."