Faculty and residents from the University of Maryland School of Dentistry's (UMSOD) Division of Endodontics took leading roles, including stepping into senior posts and presenting significant research findings, as the American Association of Endodontists (AAE) in April held its first in-person annual session since 2019.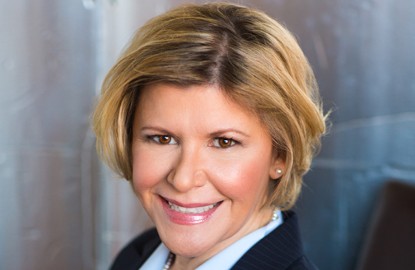 Patricia A. Tordik, DMD, ABE Diplomate, clinical professor and director of UMSOD's Division of Endodontics, was sworn-in as president-elect of the Foundation for Endodontics. The Foundation oversees a $37 million endowment aimed at improving oral health by increasing resources for endodontic research, education, and access to care. Tordik will serve two years as president-elect, then seek to lead the foundation as president.
S. Craig Schneider, DDS, clinical assistant professor on the Dean's Faculty in the Division of Endodontics, became president-elect of the College of Diplomates of the American Board of Endodontics. He will serve for one year as president-elect before seeking to lead as president.
"I am very proud that so many of our faculty members and residents, not only participated at the conference, but also received national recognition," Tordik said. "It's a reflection of the strength and depth of UMSOD's Division of Endodontics."
Other UMSOD faculty members also participated in the conference, which was held in Phoenix, Ariz., but included both in-person and virtual sessions.
Ina L. Griffin, DMD, ABE Diplomate, clinical assistant professor and director, Postgraduate Endodontics, led nine residents in offering two oral research presentations, four research poster presentations, and three table clinic presentations. The residents' topics ranged from "Aerosols Generated during Endodontic Treatment: A Special Concern during the Coronavirus Disease 2019 Pandemic" to "Toothurty: An App for Non-traumatic Dental Emergencies."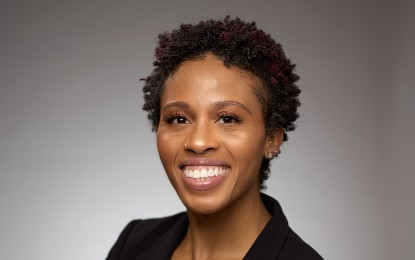 Faculty member Frederico C. Martinho, clinical associate professor and director, Predoctoral Endodontics, received a Foundation for Endodontics grant for $13,760 in support of his proposal for root-end preparation and root-end fill in minimally invasive ostectomy using a 3D dynamic navigation system.
In addition, first-year resident Courtney Jackson, DDS, received first place for her table clinic titled, "A Little Bit of Lagniappe: Treating Dental Problems in a Hospital Emergency Department."
Her presentation, drawn from Maryland 2019 Nationwide Emergency Department Sample data, included a survey of local emergency department physicians regarding comfort level, barriers, and treatment of dental emergencies, and recommended a rubric for managing dental problems based on the International Classification of Diseases, a standardized coding system for diagnoses.