Baltimore Magazine this month released its annual "Top Dentists" list, and the University of Maryland School of Dentistry was well represented. Many UMSOD alums, faculty, and Dean's Faculty were included in the list and several received top billing in their respective fields. In addition, the issue's feature article "Mission to the Mouth," highlighted the UMSOD community's volunteer efforts in the Mission of Mercy (MOM) program You can access the feature article and list of dentists by clicking the link below:
Baltimore Magazine Top Dentists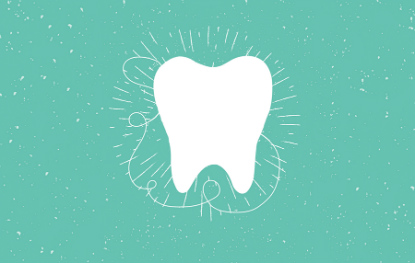 Congratulations to the following alums and faculty who made the Top Dentists list!
Top Vote-Getters:
Shari Kohn, DDS '90
Barbara Lesco, DDS '77
Martin Schwartzberg, DDS '95
Bradley Trattner, DDS '88
Oral Surgery:
Richard J. Nessif, DDS '82
Robert Ord, DDS, MD, FACS, professor and chair in the Department of Oral and Maxillofacial Surgery
Cosmetic Dentists:
Leon D. Katz, DDS '76
Robert S. Minch, DDS '83
Caroline Foster Owens, DDS '87
Dalia F. Tadros, DDS '08
Joshua P. Weintraub, DDS '96
Endodontists:
Charles P. Herbert, DDS '95
Brenda Richardson, DDS '88
General Dentists:
Kyong Choe, DDS '02
Sylvan Feldman, DDS '65
Charles Fine, DDS '81
Arthur L. Goldvarg, DDS '80
Anthony Hamod, DDS '10
Elizabeth Harrison, DDS '15
Richard Lamb, DDS '73
William Leboe, DDS '74
Scott Lever, DDS '84
Meghan P. McInnes, DDS '08
Thomas McInnes, DDS '67
Eugene A. Sambataro, DDS '80
Jonathan Silverman, DDS '84
Matthew H. Wallengren, DDS '99
Charles Ward, DDS '08
Erin Wolfson, DDS '12
Oral Pathology:
Jeffery Price, DDS, MS, clinical associate professor in the Department of Oncology and Diagnostic Sciences
Orthodontists:
David Bonebreak, DDS '08
Nicole Brummer, DDS '02
Barbara Halpern, DDS '77
Elizabeth Spannhake, DDS '84
Robert Yoon, DDS '97
Pediatrics:
Julie Blumenfeld, DDS '10
Diana M. Capobianco, DDS '94
Hyejin Cho, DDS '12
Melena E. Evancho, DDS '08
Edward Ginsberg, DDS '82
Angelika Jahnigen, DDS '91
Marta Jolesz, DDS '06
Hakan Koymen, DDS '03
Rachael L. Simon, DDS '98
Luz M. Tennassee, DDS '05
Susanne Wallengren, DDS '99
Periodontics:
Wendy Burstein, DDS '01
Bryan Fitzgerald, DDS '90
James Kassolis, DDS '73
Mark L. Keiser, DDS '78
Bruce P. Mandel, DDS '79
Arash Rostami, DDS '08
Shalini Sethi, DDS '05
Thu M. Versteegh, DDS '14
Karl J. Zeren, DDS '75
Prosthodontics:
Keith A. Boenning, DDS '83