A longitudinal study published in The American Journal of Surgery, found similar growth rates in the percentage of women faculty members and residents in surgical specialty fields but a lag in the number of residents who belong to racial or ethnic minorities compared to the growing number of minority faculty members.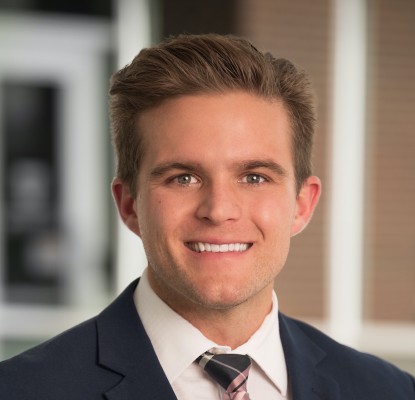 "While we saw the proportion of faculty in minority groups increase over time, we did not see a proportional increase in residents," said Jeremie D. Oliver, MS, a first-year dental student at the University of Maryland School of Dentistry (UMSOD); fellow in the graduate partnership program at the National Institute of Child Health and Human Development; and one of the study's coauthors.
"So, while we are making some progress in recruiting a diversity of faculty members, we didn't see the proportion of residents [who identify as racial or ethnic minorities] in the same specialties reflecting the same growth."
Oliver and his co-authors, who include principal investigator Jennifer F. Waljee, MD, MPH, MS, associate professor, Plastic and Reconstructive Surgery at the University of Michigan School of Medicine, began working on the study in 2019.
Using data drawn from the Association of American Medical Colleges Faculty Roster and the Graduate Medical Education Track databases during the years 2001-17, they evaluated the number of women and individuals from racial/ethnic minority groups on the faculty and trainee level in the surgical subspecialties of neurosurgery; urology; otolaryngology; and general, orthopedic, and plastic surgery.
Although previous studies have demonstrated the positive impact of recruiting and retaining a diverse workforce on patient care and education, "our data suggests that current surgical training programs fall short and require intentional structural change to attain these goals," wrote the study's co-authors.
"Despite greater representation of women and individuals from racial/ethnic minority groups in surgery, current events and research suggest that the culture may not be inclusive."
The new study showed that the proportion of both women faculty and residents increased between 2001-17 for all subspecialties. However, the growth in the proportion of residents from racial or ethnic minority groups stayed flat across all surgical specialties.
For example, in that time frame, the proportion of women faculty members in otolaryngology increased from 22 to 33 percent, and the proportion of women residents grew from 19 to 36 percent.
By contrast, the proportion of minority faculty members in otolaryngology grew from 15 to 25 percent while the proportion of residents grew from 30 percent to 31 percent.
"There is opportunity here, if our end goal is to increase the diversity of our future workforce by training a more diverse group of individuals," Oliver said. "I would look at the resources that are available to applicants. A lot of students apply for a limited number of positions — and I would look at barriers to applicants pursuing these spots."
In addition to his dental studies, Oliver, who is vice president of UMSOD's DDS Class of '25, is a doctoral candidate in biomedical engineering from the University of Utah. As part of his dissertation, he is conducting research at the National Institutes of Health in the laboratory of Rena D'Souza, DDS, MS, PhD, director, National Institute of Dental and Craniofacial Research; and head, section on Molecules and Therapies for Craniofacial and Dental Disorders, National Institute of Child Health and Human Development.
As a 2021-22 University of Maryland, Baltimore President's Fellow, he also is part of an interprofessional team charged with crafting a white paper on strategic priorities for diversity, equity, and inclusion.
"I have been very fortunate in my life, career, and training. I recognize that — and the hope that I can be able to help others is a big motivator for me," Oliver said. "I've got the itch and the fire to help make a difference."