Sue-ning Chu Barry, PhD, one of the first two women to reach the rank of full professor at the University of Maryland School of Dentistry (UMSOD), died July 14, 2020 in Fort Lauderdale, Fla. She was 87.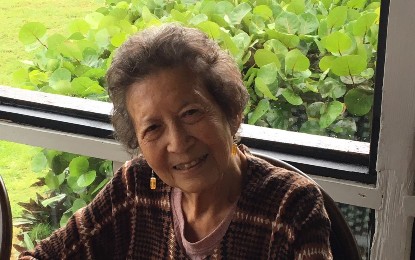 Born in mainland China on Nov. 5, 1932, Dr. Barry and her family fled communist forces to settle in Taiwan in 1949. She completed high school there before attending and graduating from Barat College in Illinois. After earning a PhD in zoology from the University of Maryland, College Park, she joined UMSOD's Department of Histology and Embryology as a National Institutes of Health (NIH)-funded research fellow in 1961, becoming an assistant professor a year later. Dr. Barry was named an associate professor in 1968.
Dr. Barry's research interests focused on the field of cell physiology, and her teaching duties involved the microscopic and developmental aspects of anatomy.
In July 1975, alongside Frieda Rudo, MS, PhD, member of UMSOD's Department of Pharmacology, she was promoted to full professor by then-Dean Errol Reese, DDS. Those appointments made Drs. Barry and Rudo the first two women to achieve that academic rank at the school. By then, Dr. Barry was a member of UMSOD's Department of Anatomy.
"Dr. Berry was an excellent faculty member," said Reese, her colleague for three decades. "She was admired by students, faculty, and administrators for her teaching, research, and involvement in many committees at the school and University. Her scholarship was an inspiration to all who worked with her and she was 'first' with her students."
After retiring from UMSOD in 1990, Dr. Barry donated her Timonium, Md. house to the school in 2014. The money received from the sale of the house was earmarked to support research in UMSOD's Department of Neural and Pain Sciences.
In 2018, Dr. Barry published My Unexpected Life: A Memoir, chronicling her journey from refugee to U.S. academician, and her many trips around the world.
"Our school mourns the loss of a groundbreaking faculty member," says Mark Reynolds, DDS, PhD, current dean of UMSOD. "Dr. Barry's remarkable journey is a testament to the human spirit. She was dedicated to her research, teaching, and discovery, and will be missed by all who knew her."