Contact Us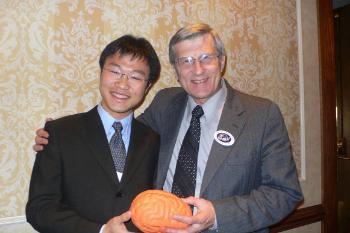 If you would like to learn more about how you can be a part of our program, we look forward to hearing from you.

Competitors and teachers with questions about local competitions should contact their respective Local Chapter Brain Bee Coordinator.
Those who are interested in becoming Local Chapter Coordinators should contact their respective Regional Brain Bee Coordinator (See list of Regional Coordinators).
Regional Brain Bee Coordinators, or anyone with a general inquiry about the competition, should contact the International Brain Bee coordinator, Dr. Norbert Myslinski at nmyslinski@umaryland.edu OR 410-706-7258
Individuals with questions or concerns about our website should contact our webmaster via email.