contact
Office hours are 8am - 5pm Monday through Friday.
Presenting the Awards
The University of Maryland School of Dentistry historically has honored a Distinguished Alumnus of the Year. In recognition that there are myriad exceptional and dedicated professionals among our alumni, we unveiled two new awards in 2017. Please join us in congratulating the inaugural recipients of the Alumnus of the Year Distinguished Public Service Award and the Alumnus of the Year Distinguished Achievement Award, as well as the 2017 recipient of the Linda DeVore Dental Hygiene Alumnus Award.
2017 Honorees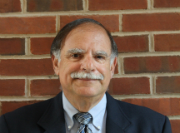 Alumnus of the Year
Distinguished Public Service Award
Barry L. Cohan, DDS '74, '76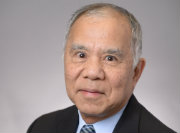 ‌
Alumnus of the Year
Distinguished Achievement Award
Jon B. Suzuki, DDS '82, PhD, MBA‌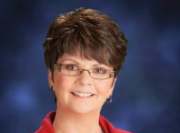 ‌
Linda DeVore
Dental Hygiene Alumnus Award
Linda Blackiston, RDH, BS '95‌

Distinguished Alumni 1956-2016
From 1956 to 2016, the Distinguished Alumnus of the Year Award was conferred upon a dental leader who exhibited exceptional professionalism, community service and philanthropy. Nominees were evaluated on: general dentistry or specialty, education, healthcare advocacy, research, administration, federal dental services and community service. The following is a list of honorees since the award's inception:
Year
Name
Class of
July 3, 2017

1956

George M. Anderson

DDS '19

July 5, 2017

1957

No award

July 5, 2017

1958

J. Ben Robinson

Frank J. Houghton

Harry B. McCarthy

Myron S. Aisenberg

DDS '14

DDS '17

DDS '23

DDS '22

July 5, 2017

1959

Howard Van Natta

DDS '14

July 5, 2017

1960

Gen. Robert H. Mills

DDS '07

July 5, 2017

1961

Janes E. John

DDS '13

July 5, 2017

1962

J. Stephenson Hopkins

DDS '05

July 5, 2017

1963

Grayson W. Gaver

DDS '22

July 5, 2017

1964

Conrad L. Inman Sr.

DDS '15

July 5, 2017

1965

Rudolph O. Scholsser

Arthur I. Bell

DDS '03

DDS '19

July 5, 2017

1966

Daniel F. Lynch

DDS '25

July 5, 2017

1967

Samuel Pruzansky

DDS '45

July 5, 2017

1968

Saul Gale

DDS '22

July 5, 2017

1969

F. Noel Smith

DDS '32

July 5, 2017

1970

A. James Kershaw

DDS '32

July 5, 2017

1971

C. Adam Bock

DDS '22

July 5, 2017

1972

Meyer Eggnatz

DDS '29

July 5, 2017

1973

Ernest B. Nuttall

DDS '29

July 5, 2017

1974

Kenneth V. Randolph

DDS '39

July 5, 2017

1975

Samuel H. Hoover

DDS '25

July 5, 2017

1976

Harry Levin

DDS '26

July 5, 2017

1977

Lewis Fox

DDS '27

July 5, 2017

1978

Joseph P. Cappuccio

DDS '46

July 5, 2017

1979

Kyrle W. Preis

DDS '29

July 5, 2017

1980

Irving I. Abramson

DDS '32

July 5, 2017

1981

Ashur G. Chavoor

DDS '48

July 5, 2017

1982

Carlos J. Noya

DDS '50

July 5, 2017

1893

Eugene L. Pessagno Jr.

DDS '40

July 5, 2017

1984

W. Robert Biddington

DDS '48

July 5, 2017

1985

Jose E. Medina

DDS '48

July 5, 2017

1986

David B. Scott

DDS '43

July 5, 2017

1987

Alfredo H. Berguido

DDS '53

July 5, 2017

1988

Milton B. Asbell, DDS '38

DDS '38

July 5, 2017

1989

H. Curtis Hester

DDS '44

July 5, 2017

1990

No Award, Established Hall of Fame

July 5, 2017

1991

Harold R. Stanley

DDS '48

July 5, 2017

1992

Paul H. Loflin

DDS '48

July 5, 2017

1993

Henry J. Van Hassel

DDS '53

July 5, 2017

1994

H. Berton McCauley

DDS '36

July 5, 2017

1995

Gerson A. Freedman

DDS '35

July 5, 2017

1996

Frank A. Dolle

DDS '59

July 5, 2017

1997

Don N. Brotman

DDS '55

July 5, 2017

Theresa A. Edwards

DDS '48

July 5, 2017

1999

No Award

July 5, 2017

2000

Hans R. Willhelmsen

Warren M. Morganstein

DDS '45

DDS '69

July 5, 2017

2001

Carlton J. McLeod

DDS '56

July 5, 2017

2002

William R. Patterson

DDS '57

July 5, 2017

2003

Sheldon Silverman

DDS '50

July 5, 2017

2004

John F. Patterson

DDS '64

July 5, 2017

2005

Ronald M. Chaput, DDS

July 5, 2017

2006

Milton C. Clegg

July 5, 2017

2007

Van P. Thompson

July 5, 2017

2008

William P. Magee Jr.

July 5, 2017

2009

No award

July 5, 2017

2010

Sylvan Feldman

DDS '65

July 5, 2017

2011

Melvin F. Kushner

DDS '66

July 5, 2017

2012

Roy L. Eskow

DDS '74

July 5, 2017

2013

J. Thomas Soliday

DDS '63

July 5, 2017

2014

J. Roedel Jaeger

DDS '64

July 5, 2017

2015

Stanley Block

DDS '58

July 5, 2017

2016

Barbara Steinberg

DDS '74