A Brief Overview
---
Recognized for its innovative programs that educate the public about the importance of oral health in a healthy life, the museum is designated by Congress as the official museum of the dental profession in the U.S.
The museum's extensive 40,000 object collection of dental instruments, furniture, and artwork is one of the most important and oldest in the world, tracing its roots to the Baltimore College of Dental Surgery, the world's first college of dentistry, founded in Baltimore, MD in 1840.
The museum is a center of learning for children, featuring school tours throughout the year and entertaining and interactive exhibits that teach the importance of oral health.
BECOME A

MEMBER
---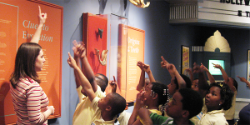 ‌
Support the engaging exhibitions and innovative programs that promote the importance of oral health in a healthy life to audiences across the country by becoming a member.
SUPPORT THE
MUSEUM
---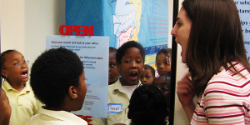 ‌
Inspire people to make healthy choices about oral health by supporting the museum.
EXPERIENCE
MORE
---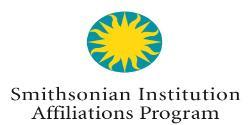 ‌
The University of Maryland, Dr. Samuel D. Harris National Museum of Dentistry is a proud affiliate of the Smithsonian Institution.