contact
Office of Continuing Education/Dean's Faculty
Fundamentals of Medical Billing By Dental Practices
Saturday, March 3, 2018 from 8 a.m. until 3:00 p.m. at the University of Maryland School of Dentistry
Speaker: Chris Farrugia, DDS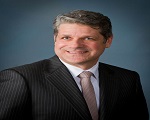 Dr. Chris Farrugia is a speaker, teacher, author, and leader in digital dentistry and medical billing. An early adopter of digital CAD/CAM technology, the addition of CT to his practice in 2011 led Dr. Farrugia to solve medical billing. He trains dentists nationwide who want to advance their practices with CAD/CAM digital restorative techniques, digital imaging and successfully access medical benefits for their services. He practices digital restorative dentistry in Northwest Florida.
Course Description
Successfully accessing medical benefits requires the dental office to step out of their "dentocentric" view of their practice and into a medical view. In this course, dental practices will learn to separate the medical portion of their services from the dental, narrow the claims filed to medically necessary services, and submit documentation correctly.
The results? Prompt payment of medical claims.
Course Objectives:
During this lecture participants will learn:
Fundamental medical billing concepts and terminology
Unraveling the medical claims cycle from start to end
ICD10 Diagnosis codes, CPT procedure codes, and claim documentation
Completing the CMS1500 claim form
Systems necessary to successfully implement medical billing into your practice.
Where and how to start
Setting and collecting appropriate fees
Verbal skills to succeed
Introduction to surgical codes
Two stage multiple implant surgical prosthetic case coding scenario
Clinical cases and common coding scenarios and exercises (exams, "toothaches", radiographs, and CT)
Tuition:
Dentist $345.00
Team Member $225.00
Credits: 6 CDE credit hours
The University of Maryland School of Dentistry designated this activity for 6 Continuing
Dental Education hours.
Target Audience: Entire Dental Team