contact
Sandra Ringgold
Academic Program Specialist
Marion C. Manski, RDH, MS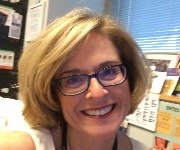 ‌Marion C. Manski, RDH, MS, Associate Professor and Director of the Dental Hygiene Program, earned her certificate and associate's degree in 1983 from The Forsyth School for Dental Hygienists and Northeastern University in Boston Massachusetts. She earned her bachelor of science degree in dental hygiene at the University of Maryland School of Dentistry in 1988. Ms. Manski also graduated from the University of Maryland Graduate School (UMB) with a master of science degree in 2004. Her thesis was "Early Childhood Caries, Knowledge, Attitudes and Practice Behaviors of Maryland Dental Hygienists". In 2006, Ms. Manski became certified in the administration of local anesthesia (CT). Marion has extensively practiced clinical dental hygiene for over 33 years. Her area of interest was pediatric dental hygiene and she focused specifically on caries prevention and nutritional education in practice. Marion has also enjoyed general practice where she handled a soft tissue management program. Ms. Manski is an Associate Professor, serves as the Director of the program and Director of admissions and recruitment for the Dental Hygiene Program. As such, she is involved in administration, curriculum academic advising and recruiting prospective students. She teaches pre-clinical, and clinical instruction to the junior and senior classes. Her didactic classes, Head and Neck Anatomy, and Health Care Management, are taught to dental hygiene juniors, seniors and degree completion students. She has also taught the introductory class to degree completion students Seminar in Dental Hygiene I. She also lectures to nurse practitioner students and professionals regarding Early Childhood Caries. Ms. Manski participates in research and service as part of her academic duties. She has participated as PI of the Maryland Oral Health Plan, Co-Investigator Sealant Demonstration Project, Maryland State Based Oral Disease Prevention Program and has participated in multi center clinical studies. She was the Dental Hygiene Coordinator of the 2015-16 Maryland Oral Health Survey and currently serves as a Faculty Champion on the UMSOM's Jacques Initiative Preparing the Future Task Group; an interprofessional initiative to educate students on normalizing testing of HIV.
Ms. Manski is the coordinator of the local anesthesia curriculum for dental hygiene students and teaches the continuing education certification course to licensed dental hygienists. Marion serves on various committees relating to dental hygiene and serves as an advisor to both junior and senior students. She was honored by her students with an Excellence in teaching award in 2005. She was also honored by her students as the Teacher of the Year in 2008. She was honored by her peers with the Maryland Dental Hygienists' Association Symbol of Excellence Award in 2013. Ms. Manski serves on the editorial review board of Dimensions of Dental Hygiene. She also serves on the American Dental Hygienists' Association CODA Standards Task Force 2016-17. Ms. Manski was honored nationally by her peers in 2016 as a "Mover and Shaker" in Dimensions of Dental Hygiene's Annual Six Dental Hygienists You Want to Know. The American Dental Hygienists' Association honored Ms. Manski nationally in 2017 with the ADHA Irene Newman Award.
Ms. Manski was appointed by Governor Larry Hogan to serve on the Maryland Commission For Women. Her service to the community and her active involvement in legislation serves her well on this state commission which advocates for women, by advising the executive and legislative branches of government on the issues of concern to women in Maryland.
She is an active member of the American Dental Hygienists' Association, the American Dental Education Association, Sigma Phi Alpha Honor Society and the Phi Kappa Phi Honor Society. Her research interests are local anesthesia early childhood caries, nutrition and access to care for all.
RESUME HIGHLIGHTS
Director, Dental Hygiene
Director of Admissions and Recruitment
Associate Professor
Commissioner; Maryland Commission For Women
Chair, UMSOD Dental Hygiene Progression Committee
Chair, UMSOD Dental Hygiene Admissions Committee
Member, Clinic Science Council UMSOD
Member, Editorial Review Board MDental UMSOD
Member, UMSOD Clinic Science Council
Member, UMSOD Dental Hygiene Scholarship Committee
Member, American Dental Hygienists' Association
Member, American Dental Education Association
Member, Maryland Dental Action Coalition
Past President Maryland Dental Hygienists' Association
Delegate, American Dental Education Association
Delegate, American Dental Hygienists' Assocation
Delegate, Maryland Dental Hygienists' Association (MDHA)
Member, MDHA Legislative Committee
Past Co Chair, MDHA Legislative Committee
Project Coordinator, Maryland Oral Health Plan
Member; Task Group Jacques Initiative UMSOM
Member; ADHA CODA Standards Task Force
Dental Hygiene Coordinator, Maryland Oral Health Survey
Course Director; Local Anesthesia for the Dental Hygienist
Member; Phi Sigma Alpha
Member, Phi Kappa Phi
Member, Editorial Review Board, Dimensions of Dental Hygiene
COURSES
DHYG 412 Perspectives of Dental Hygiene Practice
DHYG 427 Health Care Management
DHYG 416 Introduction to Oral Health Research
DHYG 420A Seminar in Dental Hygiene I
DHYG 312 A Head Neck and Dental Anatomy
DHYG 328B Dental Anesthesia and Sedation
Local Anesthesia for the Dental Hygienist (Continuing Education)
Nitrous Oxide Administration and Monitoring for the Dental Hygienist (Continuing Education)
Ms. Manski is also engaged in clinical teaching