Summer Research Training Program - How to Apply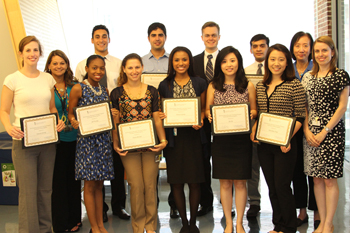 Registration for the 2018 program began on Dec. 6, 2017. To apply, complete the Pre-application for Summer Research Training, then attach your letter of interest and at least one letter of recommendation. If preferred, the letter of recommendation can be emailed separately to Nicki Mitchell - nmitchell@umaryland.edu. We will also request your DAT scores and/or transcripts from your dental school application. Students enrolled in dental school should send a current transcript and letter of recommendation.
The deadline for applying to the 2018 program and submitting the aforementioned required materials is March 1, 2018. ALL applications will be reviewed after the March 1st deadline.

University of Maryland School of Dentistry Office of Research Administration
650 W. Baltimore St., 6th Floor
Baltimore, MD 21201
Ms. Nicki Mitchell
Program Coordinator
Summer Research Training Program
410-706-6915