contact
Office of Continuing Education/Dean's Faculty
Sleep Disordered Breathing: The Dentist as Part of The Management Team
Sleep Disordered Breathing: The Dentist as Part of The Management Team
Saturday, February 17, 2018, from 8 a.m. until 3:30 p.m. at the University of Maryland School of Dentistry
Presented by: Larry Cohen, DDS '80, Dennis Stiles, DDS, Montserrat Diaz-Abad, MD
Speaker Biographies: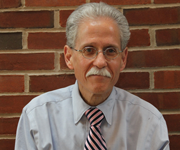 Larry Cohen, DDS '80

Dr. Larry Cohen earned his DDS at the University of Maryland School of Dentistry in 1980. He is assistant professor and acting vice-chair of the Department of General Dentistry at the University of Maryland School of Dentistry. Cohen practiced dentistry for four years in the United States Air Force Dental Corps. Cohen then treated patients in his private practice from 1985 until 2010. From 2006 until 2010, Dr. Cohen volunteered on the Dean's Faculty at the School of Dentistry. In January, 2011, he joined the full-time faculty. In June, 2012, Cohen began the UM FDSP Dental Sleep Medicine Practice. He developed an elective course in dental sleep medicine which is offered to fourth-year dental students. Cohen has also spoken to various study clubs and groups at the university on this topic. He is a member of the ADA, MSDA, SMDS and the Maryland Sleep Society. He is also a staff member, emeritus, at the MedStar Montgomery Medical Center in Olney, Md.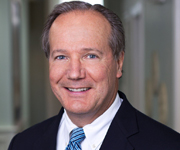 Dennis Stiles, DDS

Dr. Dennis Stiles earned a bachelor of arts degree from American International College in Springfield, Mass., and his dental degree from Georgetown University School of Dentistry in 1986. He has been in private practice in Gaithersburg, Md., a suburb of Washington, D.C., with his wife, Dr. Marie Tigani Stiles for 29 years. Since 2009, Stiles has been a part-time Dean's Faculty member at the University of Maryland School of Dentistry, where he is a clinical instructor in the Advanced Education in General Dentistry Program. In 2006, he served as president of the American Prosthodontic Society and currently serves as president of the American Prosthodontic Society Foundation. Stiles is a fellow in the American College of Dentists, the International College of Dentists and the Academy of General Dentistry, and is a member of American Dental Association, the American Prosthodontic Society, the American Equilibration Society and the American Association of Dental Sleep Medicine.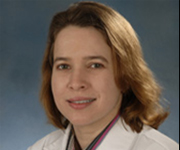 Montserrat Diaz-Abad, MD
Dr. Diaz-Abad is currently assistant professor of medicine in the Division of Pulmonary and Critical Care Medicine and director of the Pulmonary Rehabilitation Center at the University of Maryland School of Medicine. She earned her medical degree from the Instituto Tecnologico de Sango Domingo in Santo Domingo, Dominican Republic in 1997. She completed postgraduate training in internal medicine at Temple University before completing a three-year pulmonary, critical care and sleep medicine fellowship at Temple in 2007. Diaz-Abad is the author of numerous peer-reviewed publications and is an ad hoc reviewer for the journal Respiratory Care.
Course Description
Many of our patients have been diagnosed with obstructive sleep apnea (OSA). Many more have OSA that has yet to be diagnosed. This course will discuss OSA and its etiology. We will then discuss how the dental team can play a major role in recognizing the signs and symptoms of OSA. We will also discuss how the dental team can be an integral part of the medical team in managing this disease. The clinical steps involved in fabrication of oral appliances to manage OSA will be discussed. This will include a hands-on session for fabrication of a provisional oral appliance.
Course Objectives
Upon completion of this course, the participants should be able to:
Understand the etiology of Obstructive Sleep Apnea .
Recognize the oral signs and symptoms of Obstructive Sleep Apnea.
Understand how to integrate Dental Sleep Medicine into your general practice.
Understand the indications for and be able to fabricate a provisional appliance to begin the management of OSA.
Tuition:
Dentist: $475

Team member with dentist: $295
Team member: $355

CDE Credits:
6 CDE credit hours / Lecture and Participation
Target Audience: