contact
Michelle Howell
Office Manager
Patient-Centered Pediatric Dentistry
Saturday, December 2, 2017 from 8 a.m. until 3:30 p.m. at the University of Maryland School of Dentistry
Speakers: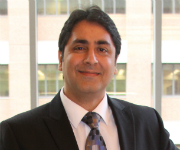 Vineet Dhar, BDS, MDS, PhD
Dr. Dhar is a board-certified pediatric dentist serving as an associate professor and division chief of Pediatric Dentistry. He also serves as the graduate program director in the Division of Pediatric Dentistry.
Dr. Dhar completed his undergraduate dental training from Bharati Vidyapeeth Dental College, Pune, India in 1995. He went on to complete several advanced degrees, including a master of science in pediatric and preventive dentistry from Manipal College of Dental Surgery in 1999, a postgraduate diploma in hospital and health care management, a PhD from MLS University, India. In 2013, he was awarded the certificate in pediatric dentistry from the University of Maryland School of Dentistry.
He currently serves American Academy of Pediatric Dentistry as Member, Editorial Board of Pediatric Dentistry; Member NE District, Council on Scientific Affairs, Council on Post-doctoral Education; and as State President, Maryland Academy of Pediatric Dentistry. He serves American Board of Pediatric Dentistry as a consultant/examiner on the Oral Clinical Exam and Qualifying Exam subcommittees. Dr. Dhar is the recipient of 2017 AAPD's Jerome B. Miller/Crest-Oral-B/For The Kids Award and a co-author on the papers that won the best manuscript AAPD 2017 and 2016 Paul P. Taylor Award.
Dr. Dhar has been involved in multiple research projects and directed thesis work for masters' students as advisor or co-advisor. He has produced several publications and presentations, primarily in the areas of preventive dentistry, fissure sealants, evidence-based dentistry, dental trauma, pulp therapies and soft tissue lasers.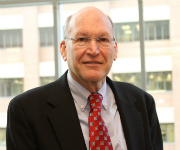 Norman Tinanoff, DDS, MS
Dr. Norman Tinanoff received his dental degree from the University of Maryland in 1971. After receiving his certificate and Masters Degree in Pediatric Dentistry at the University of Iowa, he spent another year at the V.A. Hospital in Iowa City in a research fellowship. Dr. Tinanoff's two-year military service was at the Army Institute of Dental Research at Walter Reed Army Medical Center. For 23 years he was at the University of Connecticut Health Center where he was director of the Pediatric Dentistry graduate program for 16 years. In 1999, he became the Chairman of the Department of Pediatric Dentistry at the University of Maryland School of Dentistry.
Dr. Tinanoff has authored or co-authored over 190 publications, primarily on fluoride mechanisms, antimicrobials, caries risk factors, early childhood caries and prevention. Recent books/monographs include: "The Oral Cavity" in Nelson Textbook of Pediatrics, and "Use of Fluorides", in Early Childhood Oral Health.
His current interests are concerned with and preventing dental caries, oral health access for underserved child populations, and developing clinical policies and guidelines for the ADA and AAPD.
Course Description
More and more, oral health experts are agreeing that children should see the dentist when their first teeth erupt. Drs. Dhar and Tinanoff will cover the various issues and concerns surrounding treating children.
This course will follow the American Academy of Pediatric Dentistry (AAPD) guidelines for management of early childhood caries (ECC) and oral trauma in children. It will include background, history, risk-assessment and the evidence behind the current therapies.
Course Objectives:
Upon completion of this course, the participants should be able to understand:
Person-centered management of dental caries.
The evidence-base for the management of ECC.
Effectiveness of current therapies such as silver diamine fluoride, sealants.
Controversies regarding systemic and topical fluoride.
Pulp therapies in children.
Manage oral-facial trauma in children.
Finer points of intra-coronal restorations.
Tuition:
Dentist $295.00
Team Member $185.00
Credits: 6 CDE credit hours
The University of Maryland School of Dentistry designated this activity for 6 Continuing
Dental Education hours.
Target Audience: Entire Dental Team