contact
Michelle Howell
Office Manager
Nitrous Oxide Administration and Monitoring for the Dental Hygienist

Saturday, Septemer 9, 2017; January 20, 2018 and May 12, 2018 from 8 a.m. until 3 p.m. at the University of Maryland School of Dentistry

Presented by: Deborah Cartee, RDH, MS
Speaker Biography: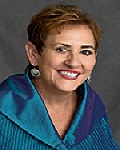 ‌Ms. Cartee was an honor graduate of the Community College of Baltimore, where she received a certificate in dental assisting and an undergraduate degree in dental hygiene. She later received her bachelor of science degree from the University of Maryland and a master of science degree in management (health care administration track) from the University of Maryland University College (UMUC). Ms. Cartee has worked extensively in private dental practices for 25 years, first as a certified dental assistant and then as a registered dental hygienist. She became an adjunct faculty member at Baltimore City Community College in 1992, and then joined the full-time faculty in 2004. She began teaching at the University of Maryland School of Dentistry, in the Division of Dental Hygiene, in 2008. She has been awarded dental hygiene "Teacher of the Year" in 2010 and 20111 by the junior dental hygiene class.
Course Description:
The Maryland State Board of Dental Examiners (MSBDE) adopted rules and regulations which allow properly-trained registered dental hygienists to monitor and administer nitrous oxide sedation during dental related procedures. This course fulfills MSBDE educational requirements for registered dental hygienists.
The first portion of this course will consist of four hours of lecture, followed by a written examination. The course will include the history, physiological and pharmacologic effects of nitrous oxide sedation; definitions and descriptions of the physiological and psychological aspects of pain and anxiety; concepts and management of pain and anxiety; indications and contraindications; anatomy and physiology of respiration; medical assessment of a patient prior to administration of nitrous oxide; armamentarium and equipment; moderate sedation, deep sedation and general anesthesia versus nitrous oxide at anxiolytic levels pharmacological and physiological effects of nitrous oxide, including drug interactions; a description of the distinction between consious and unconscious state; monitoring and evaluating a patient to whom nitrous oxide has been administered; chart documentation; occupations exposure and toxicity; preventing, recognizing and managing possible complications and medical emergcncies of inhalation sedation.
Attendees will also participate in a two-hour practical demonstration and proficiency testing where they will administer and monitor nitrous oxide. Course work includes readings and a homework assignment. Course participants must pass the written and proficiency examination with a 75 or greater. THis course prepares the participant to successfully pass the CDCA written nitrous oxide examination for certification by the Maryland State Board of Dental Examiners.
Course Objectives:
Upon completion of this course, the participants should be able to:
Recognize patient indications for nitrous oxide sedation
Describe the basic physiology of the human respiratory system
Describe the pharmacological effects of oxygen and nitrous oxide, including drug interactions
Assess and manage pain and anxiety
Assess a patient prior to administration of nitrous oxide
Describe the stages of anesthesia, and the planes of analgesia, including signs and symptoms of each
Identify specific clinical symptoms associated with each of the planes of analgesia while administering and monitoring nitrous oxide
List the steps in administering nitrous oxide sedation
Calculate the total liters of flow per minute
Recognize and manage complications and medical emergencies
Properly record chart entries including administration of nitrous oxide sedation
List health hazards associated with nitrous oxide toxicity
Tuition:
CDE Credits:
6 CDE credit hours - lecture / hands-on
Required Texts:
Clark, Morris S.; Brunick, Ann L.; "Handbook of Nitrous Oxide and Oxygen Sedation" fourth edition
Audience:
Participants will be obligated to participate as a clinical patient. If you are pregnant, medically compromised or are otherwise unable or unwilling to be a patient, you must contact UMSOD prior to the course to discuss accommodations. If you are unable or unwilling to participate as a patient, you will be asked to provide a patient for the clinical portion of this course.
Failure to successfully complete all course requirements and competencies voids certification and course refund. There is no credit for partial completion of this course. The full course fee and updated documents will be required upon registration for a future course. UMSOD reserves the right to cancel the course up to one week before the course date. Upon receipt of registration fee and submitted documentation, the participant will be emailed specific course information.