contact
Office of Continuing Education/Dean's Faculty
Local Anesthesia for Dental Hygienists
Thursday, Oct. 26 through Saturday, Oct. 28, 2017, from 8 a.m. until 5 p.m. at the University of Maryland School of Dentistry (CLOSED)

‌

Thursday, Dec. 14 through Saturday, Dec. 16, 2017 from 8 a.m. until 5 p.m. at the University of Maryland School of Dentistry

Thursday, April 12 through Saturday, April 14, 2018, from 8 a.m. until 5 p.m. at the University of Maryland School of Dentistry

Presented by: Marion C. Manski, RDH, MS
Speaker Biography: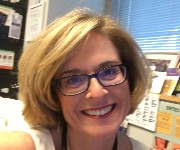 Marion C. Manski, RDH, MS, earned her certificate and associate's degree in 1983 from The Forsyth School for Dental Hygienists and Northeastern University in Boston, Mass. She earned her bachelor's degree in dental hygiene at the University of Maryland School of Dentistry in 1988. Ms. Manski also graduated from the University of Maryland Graduate School with a Master's degree in 2004. In 2006, she became certified in the administration of Local Anesthesia (CT). She is an associateprofessor and director of the Division of Dental Hygiene.
Course Description:
Through a combination of lecture and hands-on lab work, participants will gain skills in the implementation of local anesthesia. This course will provide the licensed dental hygienist with initial didactic and clinical laboratory components necessary to perform local anesthesi.
Course Objectives:
Upon completion of this course, the participants should be able to:
Discuss and describe the anatomy and neurophysiology of pain and pain control
Determine the pharmacology of anesthetic agents and vasoconstrictors
Recognize medical history status and administration of local anesthesia
Demonstrate local anesthetia techniques
Discuss the use of topical anesthetics and demonstrate proper administration
List steps taken in an emergency
Utilize proper infection control
Recognize proper prevention, recognition and management of complications
Administer local anesthesia in practice
Be prepared for the Local Anesthesia CDCA prometric exam
Tuition:
CDE Credits:
20 CDE credit hours - lecture / 8 CDE credit hours - hands-on
Required Texts:
Malamed, Stanley; "Handbook of Local Anesthesia," sixth edition
Fehrenbach, Margaret; Herring, Susan; "Illustrated Anatomy of the Head and Neck," fifth edition
Audience:
Registration is limited to 24 participants.
Participants will be obligated to participate as a clinical patient. If you are pregnant, medically compromised or are otherwise unable or unwilling to be a patient, you must contact UMSOD prior to the course to discuss accommodations. If you are unable or unwilling to participate as a patient, you will be asked to provide a patient for the clinical portion of this course.
Failure to successfully complete all course requirements and competencies voids certification and course refund. There is no credit for partial completion of this course. The full course fee and updated documents will be required upon registration for a future course. UMSOD reserves the right to cancel the course up to one week before the course date. Upon receipt of registration fee and submitted documentation, the participant will be emailed specific course information.