contact
Michelle Howell
Office Manager
Integrative Medicine and Dentistry as Related to Stress, Airway, Bruxism & Sleep Apnea
‌Saturday, October 28, 2017, from 8 a.m. until 4:30 p.m. at the University of Maryland School of Dentistry
Speaker: Mark Abramson, DDS
‌‌‌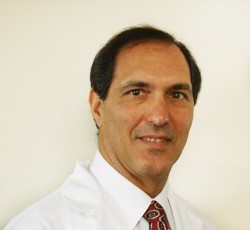 Mark Abramson, DDS, Consulting Associate Professor of Medicine, Stanford University School of Medicine and graduate of University of Maryland ‌School of Dentistry, 1975. After graduating from dental school University of Maryland, Dr. Abramson completed a general practice residency at the Palo Alto Veterans Administration Hospital. Dr. Abramson has been in practice of dentistry specializing in treatment of TMJ in orofacial pain and is a diplomat in the American Board of Orofacial Pain. Dr. Abramson has also been a leader in the field of dental sleep medicine and has developed one of the leading appliances used to treat sleep apnea, OASYS Oral/Nasal Airway System™. He teaches courses throughout the world on dental sleep medicine and as a diplomat in the American Academy of dental Sleep Medicine.
Dr. Abramson founded Stanford University Medical Center's Mindfulness-based Stress Reduction Clinic in 1995 and directs and teaches courses through Stanford's Integrative Medicine Clinic, Health Improvement Program, and at Stanford School of Medicine. Dr. Abramson is a staff physician at Stanford Center for Integrative Medicine. Dr. Abramson has lectured at the American Medical Association, and is developing courses in mindfulness-based stress reduction for dentist for the American Dental Association.
Course Description
Mindfulness has been incorporated into medical care with clinics in major medical centers throughout the world and has become a major part of integrative health care. This one-day program will present the art and practice of mindfulness and integrative approaches to dental medicine. Providing clinicians the tools and techniques to incorporate mindfulness into their practice for the benefit of your patient care and you and staff's own self-care . Dr. Abramson will also present how to incorporate principles and practices of integrative dental medicine that have lead him to develop new approaches to treat sleep apnea, tongue thrust and speech pathologies, and bruxism. Dr. Abramson will integrate didactic understanding and experiential learning through the practice of mindfulness and integrative dental medicine.
Course Objectives:
Upon completion of this course, the participants should have a (an):
Understanding of what mindfulness practice
Knowledge of mindfulness techniques for patient care
Knowledge in the science of mindfulness practice and the latest research findings in neuroscience
Knowledge in use of techniques for treating bruxism and sleep apnea.

Tuition: Dentist $295.00
Team Member $185.00
Credits: 7 CDE credit hours
Target Audience: Entire Dental Team