contact
Michelle Howell
Office Manager
Hot Topics on Issues Affecting Pharmacotherapy in Dentistry
Saturday, April 14, 2018, from 8:00 a.m. until 3:30 p.m. at the University of Maryland School of Dentistry
Speaker Biography: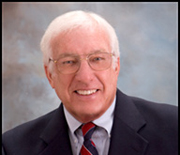 Richard L. Wynn, PhD, is professor of pharmacology at the University of Maryland School of Dentistry. Dr. Wynn has served as a dental researcher and teacher of dental pharmacology and dental hygiene pharmacology for his entire professional career. He holds a bachelor's degree in pharmacy and a doctorate in pharmacology from the University of Maryland. Wynn chaired the Department of Pharmacology at the University of Maryland School of Dentistry from 1980 to 1995. Previously he chaired the Department of Oral Biology at the University of Kentucky College of Dentistry. Wynn has authored over 300 publications and has given over 500 continuing education seminars, nationally and internationally.
Course Description:
This fast paced course will discuss latest drug and supplement issues that may have an effect on pharmacotherapy in patient treatment. List will include the antibiotic industry and the universal call for stewardship of antibiotic use, new drugs associated with osteonecrosis of the jaw, patient management with the new blood thinners, the PDMP concept, pain relievers and America's addiction to heroin, medical marijuana and the marijuana licensing industry, 2017 recommendations from orthopedists on premedication in hip and knee patients, latest on chondroitin, glucosamine sulfate and MSM, omega-3 fatty acids and vitamin D will be updated, the latest in CRP levels and the risk of heart attack; emergency department visits due to supplement use, antioxidants and related health issues, the search for anti-aging drugs, different benefits of moderate alcohol consumption and much much more.
The dental practitioner will come away with a thorough updating of the most current drug issues described in recent scientific publications, and the mainstream media, that are relevant to dental practice and of interest to the dental professional.
Course Objectives:
Upon Completion of this course the participants will be able to:
List the latest new FDA drug approvals; describe CDC's concern about bacterial resistance to antibiotics
Describe the "appropriate use concept" from Orthopedic Surgeons on premedicating the joint prosthetic patient undergoing dental surgery
List the important antioxidants and herbal supplements and compare their health benefits; list the NIH purported medical benefits and adverse reactions of medical marijuana;
List the most recent findings on cardioprotective aspirin and the management of patients on Pradaxa, Eliquis and other new blood thinners;
Describe the new findings on omega-3 fatty acids, vitamin D supplements, moderate alcohol consumption; describe the relationship between CRP, periodontal disease and risk of heart
attack.
Tuition:
Dentist - $295.00
Team Member - $175.00
Audience:
Entire Team
CEU Credits:
6 CDE credit hours – lecture