contact
Michelle Howell
Office Manager
Cone Beam CT Imaging & Principles: Part I Basic Training
Thursday, February 15, 2018 from 8 a.m. until 5 p.m. at the University of Maryland School of Dentistry

Presented by: Jeffery B. Price, DDS, MS
Speaker Biography: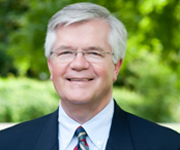 Dr. Price is a Diplomate of the American Board of Oral & Maxillofacial Radiology and is currently an associate professor of oral & maxillofacial radiology and director of oral & maxillofacial radiology at the University of Maryland School of Dentistry. In addition, he is an adjunct associate professor of oral & maxillofacial radiology at the University of North Carolina School of Dentistry in Chapel Hill, N.C. Price practiced general and adult restorative dentistry in Hendersonville, N.C. for 24 years. While in practice, Price completed the continuum at the L.D. Pankey Institute in Key Biscayne, Fla. In addition, he attained his Mastership in the Academy of General Dentistry as well as Diplomate status in the International Congress of Oral Implantologists. Price is currently on the editorial board of the ICOI-sponsored journal, "Implant Dentistry," and is a reviewer for "IJOMS" and "JDE."
Course Description:
There are now more than 5,000 dental cone beam CT (CBCT) machines in operation in the U.S. This cutting-edge imaging technology will forever change the dental profession. Don't be left behind. This course provides a detailed introduction to the cone beam CT. Learn how to efficiently use the machine in everyday practice. This course is ideal for dental professionals who are considering purchasing a cone beam CT unit, users who need to "get up to speed" on how use their new machine and even seasoned users who never received formal training.
Please note that a second, advanced user CBCT training course will be offered on Friday, Feb. 16 and Saturday, Feb. 17.

Course Objectives:
Upon completion of this course, the participants should be able to:
Describe the basic functions of a CBCT machine, including how images are generated
Evaluate the risks and benefits of CBCT examinations
Outline and discuss the ethical responsibilities of the dentist/owner of a CBCT machine
Discuss recent literature and opinions regarding CBCT selection criteria
Recognize common abnormalities and incidental findings in CBCT images
Tuition:
Dentist: $425
Team Member: $220
CDE Credits:
8 CDE credit hours - lecture
The University of Maryland School of Dentistry has designated this activity for 8 Continuing Dental Education hours.
Audience: