contact
Office of Continuing Education/Dean's Faculty
Combined Inhalation-Enteral Conscious Sedation | Update of Pharmacology and Review of Airway Management and Emergencies
Friday, Jan. 26 through Saturday, Jan. 27, 2018, from 8 a.m. until 4:30 p.m. at the University of Maryland School of Dentistry

This two-day, 12-credit-hour course counts towards the requirements for renewal of a Class 1 permit for the use of non-parenteral anesthetic technique to attain the level of moderate sedation in adult dental patients.
Presented by: Marvin Leventer, DDS, and Richard L. Wynn, PhD
Speaker Biographies: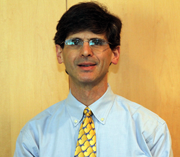 Dr. Leventer received his dental degree from the University of Maryland School of Dentistry in 1990. He then completed a two-year general practice residency and a two-year dental anesthesiology residency at Brookdale Hospital Medical Center in New York. Dr. Leventer is a Diplomate of the American Board of Dental Anesthesiology and a Fellow of the American Dental Society of Anesthesiology. He is also a member of the American Society of Dental Anesthesiologists and the Academy of General Dentistry. Dr. Leventer is an assistant professor of dental anesthesia at the University of Maryland School of Dentistry, and provides general dentistry within the faculty practice.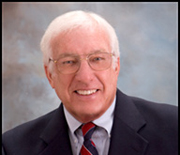 Richard L. Wynn, PhD is Professor of Pharmacology at the Dental School, University of Maryland, Baltimore. He was awarded the BS in Pharmacy, MS and PhD degrees all from the University of Maryland. He was a practicing pharmacist for 10 years. He chaired the Department of Pharmacology at the University of Maryland Dental School from 1980 to 1990, and the Departments of Pharmacology and Biochemistry, 1990-1995. Previously he chaired the Department of Oral Biology at the University of Kentucky Dental School in Lexington. His research laboratories have contributed to development of inhalant and intravenous anesthetics, and agents for control of chemotherapy-induced nausea. He has to his credit over 400 publications including original research articles, textbooks, book chapters, and monographs. He has given continuing education seminars since 1975 to dental professionals in the US, Canada, Mexico and Europe. He is the lead author and chief editor of Drug Information Handbook for Dentistry, now in its 23nd edition, published by LexiComp, Inc. He is the lead dental content author for the LexiComp Online Dental Web Applications including Iphone, Ipad and Android platforms. His chief interest is in teaching pharmacology to dental and dental hygiene students, and in keeping dental professionals informed of current and new drug information relative to dental practice.
Course Description:
This two-day, 12-credit-hour course meets the requirements for renewal of a Class 1 permit for the use of non-parenteral anesthetic technique to attain the level of moderate sedation in adult dental patients. The Maryland State Board of Dental Examiners requires Class 1 permit holders to complete at least 10 hours of continuing education related to sedation or anesthesia in a classroom setting during the five-year term of the permit. Each day-long course can be taken individually or they can be taken together.
Day One: Pharacology Update of Enteral-Inhalation Sedation
Course Objectives:
Upon completion of this course, the participants should be able to:
Describe the pharmacological differences between anxiolysis (no permit required) and moderate sedation (Class 1 permit)
List any new drugs recently developed by the "sleep drug industry"
Define the current mechanisms of sedation induced by triazolam (Halcion), midazolam (Versed), lorazepam (Alivan), hydoxyzine (Atarax, Vistaril), zaleplon (Sonata), zolpidem (Ambien), and nitrous oxied; describe the use and mechanisms of action of flumazenil (Romazicon)
Descirbe the dosings, precautions, patient variability in response, overdose syndrome, abuse potential and hallucinatory syndromes associated with sedative drugs
Define and describe the important druge adverse interactions between sedative druges and the most common medications, including new blood thinners and herbal supplements taken by medically-compromised patients
Discuss the literature reports on the use of triazolam (Halcion) as an oral sedative in dentistry; discuss pharmacokinetic data associated with oral and sublingual triazolam (Halcion)
Describe the use of local anesthetics during the sedation paradigm
Disucss the use of post-operative analgesics in the patient recovering from sedation
List the antinauseant drugs that are somewhat effective in treating postoperative nausea/vomiting
Day Two: Airway Management for Dentistry with Sedation | Management of Emergencies
Course Description:
Safety in sedation for dentistry is largely dependent on maintaining a clear and patent airway, as well as preparing for emergencies. This course will cover the most common "what if" scenarios. The presentation includes videos, hands-on management with manikins, as well as a PowerPoint presentation. Dr. Leventer will cover emergency scenarios as listed in the Maryland State Board of Dentistry requirements for a Class 1 oral sedation permit. He will also discuss airway anatomy, respiratory mechanics and monitors, such as pulse oximeter and precordial stethoscope.
Course Objectives:
Management of Dentistry with Sedation
Upon the completion of this course, participants should be able to:
Review the anatomy of the upper and lower airway
Understand the criteria for preoperative airway evaluation
Review respiratory mechanics
Explain the physiology of exchange of oxygen and carbon dioxide
Understand methods of supplemental oxygen
Provide examples of airway obstructions
Utilize airway adjuncts, including bag valve mask ventilation
Develop a comprehensive understanding of advanced airway management
Use the precordial stethoscope and pulse oximeter
Management of Emergencies:
Upon the completing of this course, participants should be able to manage the following emergencies:
Laryngospasm
Foreign body airway obstruction
Emesis and aspiration
Acute allergic reaction
Bronchospasm
Angina
Conditions requiring advance cardiac life support, including:

Bradycardia
Tachycardia, ventricular fibrillation
Cardiac arrest
Hypotension
Hypertension
Seizure
Syncope
Venipuncture complication
Tuition:
Friday: Pharmacology Update of Enteral-Conscious Sedation
5 CDE credit hours / lecture
Saturday: Airway Management for Dentistry with Sedation | Management of Emergencies
7 CDE credit hours / lecture, hands-on
Tuition for both Friday and Saturday courses together:
Audience: