contact
Office of Continuing Education/Dean's Faculty
Combined Inhalation-Enteral Conscious Sedation for the Adult Dental Patient
Thursday, April 26 - Saturday, April 28, 2018, from 8 a.m. until 5 p.m. at the University of Maryland School of Dentistry
Presented by: Marvin Leventer, DDS '90, and Richard L. Wynn, PhD
Speaker Biography: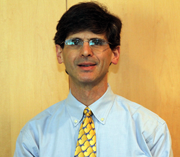 Dr. Leventer received his dental degree from the University of Maryland School of Dentistry in 1990. He then completed a two-year general practice residency and a two-year dental anesthesiology residency at Brookdale Hospital Medical Center in New York. Dr. Leventer is a Diplomate of the American Board of Dental Anesthesiology and a Fellow of the American Dental Society of Anesthesiology. He is also a member of the American Society of Dental Anesthesiologists and the Academy of General Dentistry. Dr. Leventer is an assistant professor of dental anesthesia at the University of Maryland School of Dentistry, and provides general dentistry within the faculty practice.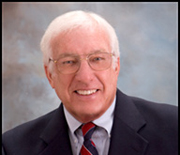 Dr. Wynn is a professor of pharmacology at the University of Maryland School of Dentistry. He has served as a dental researcher for his entire professional career. He holds a bachelor's degree in pharmacy and a doctorate in pharmacology from the University of Maryland. Dr. Wynn chaired the Department of Pharmacology at the University of Maryland School of Dentistry from 1980 to 1995. Previously, he chaired the Department of Oral Biology at the Kentucky College of Dentistry. Dr. Wynn has authored more than 300 publications and has given more than 500 continuing education seminars, nationally and internationally.
Course Description

This intensive, 24-hour course offers training in the safe and effective use of combined inhalation- enteral conscious sedation in the adult dental patient. This case-based course will provide in-depth discussion of each aspect of the sedation regimen, including scenarios of how to do things correctly as well as what can go wrong. All the objectives in the ADA Guidelines will be covered and a comprehensive set of reference materials will be provided. No prior experience is necessary for this course.
Course Objectives
Upon completion of this course, the participants should be able to:
Discuss indications and contraindications for oral and inhalation sedation
Discuss airway anatomy and respiratory physiology as they relate to sedation
Discuss mechanisms, receptors and interactions of commonly used agents
Tuition:
Dentist: $1,895

Team member: $595
CDE Credits:
24 CDE credit hours / Lecture
The University of Maryland School of Dentistry has designated this activity for 24 continuing dental education hours.
Target Audience: