contact
Office hours are 8am - 5pm Monday through Friday.
An Afternoon of Useful Pharmacology With Your Pal Hal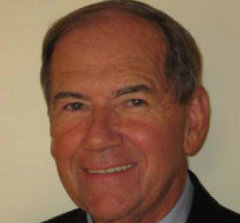 Presented by: Hall Crossley, DDS '80, MS, PhD
Locatation: School of Pharmacy (N103), 20 N. Pine St. Balimore, MD 21201
Credits: 4 CE credit course
Professor Emeritus at the University of Maryland School of Dentistry Harold L. Crossley, DDS, MS, PhD, is an internationally recognized expert on street drugs and chemical dependency as well as the clinical pharmacology of dental drugs.
He received a bachelor's degree, master's degree, and doctorate in pharmacology from the University of Rhode Island. In 1980, he earned a DDS from the School of Dentistry.
A prolific author, Crossley serves on the Maryland State Dental Association's Well-Being Committee and is a member of the American College of Dentists and the International College of Dentists. The recipient of the 2008 Gordon Christensen Lecturer Recognition Award presented by the Chicago Dental Society, he has been a consultant for the United States Drug Enforcement Administration and other law enforcement agencies since 1974.
In this continuing education class, he will address, among other topics, the:
- Effects of popular physician-prescribed medications on dental treatments,
- Current recommendations for SBE and orthopedic prosthesis antibiotic prophylaxis,
- Best antibiotic for orofacial infections,
- Signs and symptoms of teenage substance abuse.