contact
Office hours are 8am - 5pm Monday through Friday.
Linda DeVore Dental Hygiene Alumnus Award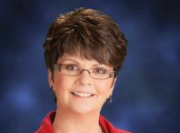 Linda Blackiston, RDH, BS '95‌
This award recognizes a dental hygiene alumnus of the University of Maryland School of Dentistry who represents the integrity, intellectual curiosity, community-mindedness, and leadership epitomized by Linda DeVore, RDH, MA. Now in its fifth year, the award honors Linda Blackiston RDH, BS '95 for her exceptional achievements, activism, and leadership within the dental hygiene profession and beyond.Passionate about changing lives through education, Blackiston received a Bachelor of Science degree in Dental Hygiene from the University of Maryland School of Dentistry in 1995.
As the mid-Atlantic manager of professional education for Philips North America, Blackiston develops curriculum and presentations for dental student and professional groups. A highly sought-after speaker, she has presented professional development and public awareness talks on topics from pediatric oral health to emerging biofilm science.
Dedicated to spreading awareness about oral health, Blackiston has myriad volunteer commitments including working with the Kansas Mission of Mercy and as a volunteer instructor for Prevent Abuse and Neglect through Dental Awareness (PANDA).
Blackiston's generosity extends beyond the profession of dental hygiene. Since 2014, she has served as a board member and volunteer at The Samaritan Women, a national Christian organization that advocates and cares for survivors of domestic human trafficking. She also is a member of the technical working group of Stop. Observe. Ask. Respond to Human Trafficking (SOAR), a U.S. Department of Health and Human Services program that trains health professionals to recognize victims of human trafficking.