Become an integral part of our story!
---
Help provide the public, especially children, with access to key information about oral health. Preserve the past, present, and future of the dental profession. Every gift and membership supports the creation of innovative programs and the exploration and celebration of dental history.
Join our membership program at one of the following levels!
Individual Level $50 ($38 tax-deductible)
FREE Admission for 1 individual
Smithsonian Affiliate Membership benefits*
---

Family Level $75 ($63 tax-deductible)
FREE Admission for 2 adults and children
Smithsonian Affiliate Membership benefits*
---

Dental Office Level $100 ($88 tax-deductible)
FREE Admission for up to 10 individuals
Smithsonian Affiliate Membership benefits*
10% discount to have your name become part of Baltimore with an engraved brick located in the museum's courtyard
20% discount to host your personal or company event in our atrium
---

* Smithsonian Affiliate Membership benefits
Reciprocal admission/discount benefits at participating Smithsonian Affiliates
A one-year subscription to either Smithsonian or Air and Space magazine
10% discount at any participating Smithsonian Affiliates' gift shop and at SmithsonianStore.com
10% discount on cafe dining at Smithsonian museums in Washington D.C.
---
Are you a student at, have you been recently accepted to, or have you recently graduated from the UMSOD? Email us about a discounted membership opportunity!
"Honestly, I have never seen so much information about the history of dentistry ever. The exhibits were informational and intereactive and incredible! Had a great time!"
- Cheryl C. 4/5 stars on Facebook
"Awesome museum!!! ...You will learn a
ton about teeth and dentistry.
Great for kids and adults alike!"
- Geoffrey C. 5/5 stars on Google
"Loved the museum and interactive activities provided to include children."
- Alesha S. 5/5 stars on Facebook
"Great to see the vast collection
of dental artifacts from the past.
It throws an interesting perspective on
how much has changed, as well as how
much has stayed the same."
- Charlton H. 4/5 stars on Facebook
"Bottom Line: A super well curated, Smithsonian supported museum that covers all aspects of dentistry - even those that you commonly don't think about."
- Courtney K. 5/5 stars on Yelp
BECOME A

MEMBER
---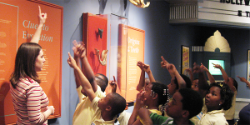 ‌
Support the engaging exhibitions and innovative programs that promote the importance of oral health in a healthy life to audiences across the country by becoming a member.
SUPPORT THE
MUSEUM
---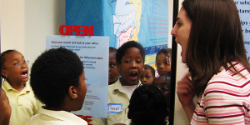 ‌
Inspire people to make healthy choices about oral health by supporting the museum.
EXPERIENCE
MORE
---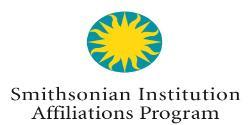 ‌
The University of Maryland, Dr. Samuel D. Harris National Museum of Dentistry is a proud affiliate of the Smithsonian Institution.