Are you looking for an impactful way to spend your time?
Have you ever wondered what it would be like to give tours in a museum?
‌
Volunteering in the Educator Program at the National Museum of Dentistry (NMD) will allow you to influence children in their career choices, to impact visitors' understanding of cultural diversity and ethnic accomplishments, and to instill oral health as an important part of overall health. For as little as 3 hours a week, you can make a difference.
The National Museum of Dentistry is open Monday through Friday, 9am to 4pm, and closed on most major holidays.
If you are interested in volunteering, please fill out a Volunteer Application.
For further information, Please contact NMD at 410-706-0600 or email Patrick Cutter at pcutter@umaryland.edu.
BECOME A

MEMBER
---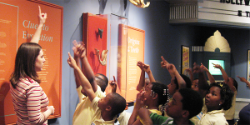 ‌
Support the engaging exhibitions and innovative programs that promote the importance of oral health in a healthy life to audiences across the country by becoming a member.
SUPPORT THE
MUSEUM
---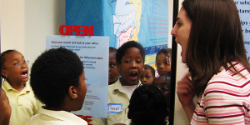 ‌
Inspire people to make healthy choices about oral health by supporting the museum.
EXPERIENCE
MORE
---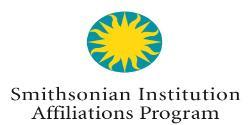 ‌
The University of Maryland, Dr. Samuel D. Harris National Museum of Dentistry is a proud affiliate of the Smithsonian Institution.