Our Mission
---
The National Museum of Dentistry inspires healthy choices about oral health by creating and sharing learning opportunties that celebrate the heritage and future of dentistry, the achievements of dental professionals, and the importance of oral health in a healthy life.
Our Priorities
---
Providing access to information about oral health.
Serving the dental profession as the leading repository of dental history through our collections, archives, and expertise.
Developing exhibitions and programs that engage audiences in learning about oral health.
‌‌
Our Vision
---
We will be a lively center for interactive exhibitions and engaging programs that communicate information about oral health and dentistry to the public.
Through strategic partnerships and the creative use of technology, the museum will reach national and international audiences with its message about the importance of oral health in a healthy life.
The public and dental professionals will support the museum as the national museum of the profession and a leading authority on the history of dentistry.
Through the museum's work, people will have a greater appreciation for the power of a healthy smile.
BECOME A

MEMBER
---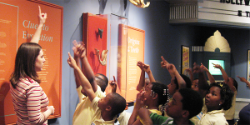 ‌
Support the engaging exhibitions and innovative programs that promote the importance of oral health in a healthy life to audiences across the country by becoming a member.
SUPPORT THE
MUSEUM
---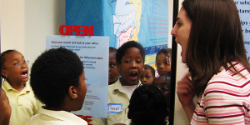 ‌
Inspire people to make healthy choices about oral health by supporting the museum.
EXPERIENCE
MORE
---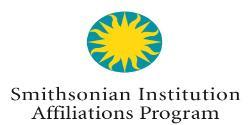 ‌
The University of Maryland, Dr. Samuel D. Harris National Museum of Dentistry is a proud affiliate of the Smithsonian Institution.