| | |
| --- | --- |
| UMSOD Welcomes New Residents | |
---
The University of Maryland School of Dentistry (UMSOD) welcomed 30 new residents into postgraduate programs during an orientation on Tuesday, July 1. Chosen from hundreds of applicants, the residents come to UMSOD from dental schools across the country. Here is what a few residents had to say: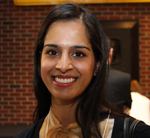 Harlyn Susarla, DMD, who earned her dental degree from Harvard School of Dental Medicine, is excited to begin her pediatric dentistry training at UMSOD. "I love working with children. I think there are vast opportunities to begin prevention methods at a young age, which will set a child up for success in his or her oral health."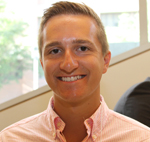 Andrew Pedersen, DDS '14, decided to pursue his orthodontics residency at UMSOD because of the world-class program and exceptional faculty. "I'm looking forward to building relationships with my fellow residents and faculty members and learning as much as I possibly can over the next three years."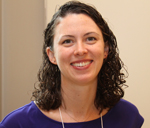 Kara Achille, DMD, who completed her dental training at the University of Pittsburgh School of Dental Medicine, chose UMSOD because of the school's great reputation. "I felt drawn to periodontics because I like the surgical aspect of dentistry. The combination of science and cosmetic dentistry also appeal to me."
Naif Sinada, DMD, who earned his dental degree at Midwestern University College of Dental Medicine, is eager to begin his prosthodontics training. He decided to apply to UMSOD because of the state-of-the-art facilities. "I'm excited to expand on what I know about dentistry. There is still so much to learn."
Click here to see photos from the new resident orientation.
---
Posting Date: 07/01/2014
Contact Name: Adam Zewe
Contact Phone: 410-706-2289
Contact Email: azewe@umaryland.edu