| | |
| --- | --- |
| Could Chronic Pain Neuroimaging Impact the Legal System? | |
---
Written by Adam Zewe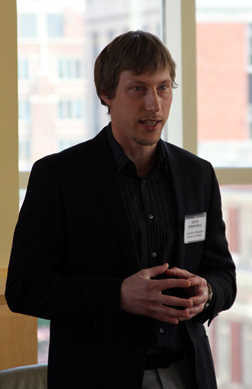 Turn on any television crime drama and it is easy to see how DNA testing has become an everyday tool in the criminal justice system. Could neuroimaging play a similar role in court cases involving chronic pain? A group of pain scientists and legal scholars from across the country discussed how pain research can inform the legal profession during a symposium at the University of Maryland, Baltimore, on April 25.
The symposium, "Imaging Brains, Changing Minds: Chronic Pain Neuroimaging in Law," was led by University of Maryland School of Dentistry (UMSOD) Assistant Professor David Seminowicz, PhD, and School of Law Associate Professor Amanda Pustilnik, JD. The goal of the forum, which was sponsored by the American Association for the Advancement of Science, was to open a dialogue about neuroimaging and its potential to help lawyers, judges, juries and legal scholars understand the underlying mechanisms that contribute to chronic pain.
Traditionally, courts have viewed chronic pain that is not related to an obvious injury as a psychological condition, according to Pustilnik. In a courtroom, it can be very challenging to definitively prove the existence of chronic pain, since there is still so much uncertainty surrounding its causes and diagnosis. Neuroimaging studies could change that.
Over the past decade, neuroimaging studies have shown that chronic pain can lead to alterations in certain areas of the brain, Seminowicz explains. These changes in brain activity can cause a person to suffer from chronic pain for months and years after an injury has healed. Legal professionals could use neuroimaging studies to show these brain activity changes, which could help prove or disprove the existence of a chronic pain condition. "What we are seeing now is just a glimpse of what this research will be able to provide in the future," Seminowicz says. "We are only going to get better at determining, from brain images, if someone is experiencing pain."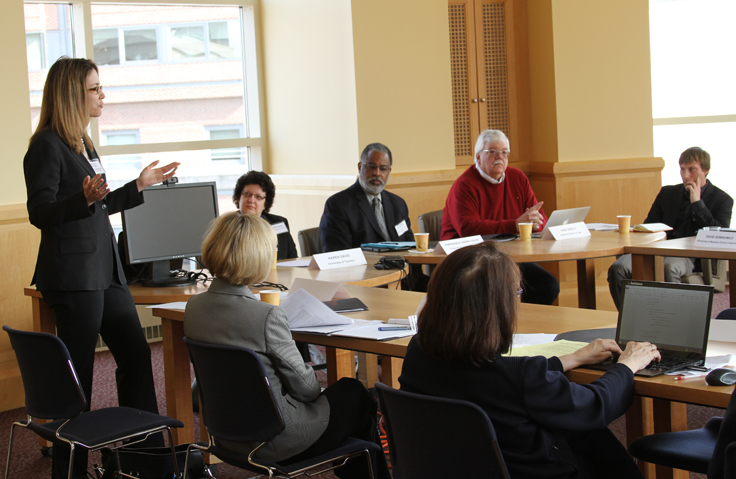 ---