| | |
| --- | --- |
| Faculty Trailblazers Became First Female Full Professors | |
---
Written by Adam Zewe
Frieda Rudo Ruskin, PhD, and Sue-ning Barry, PhD, broke new ground at the University of Maryland School of Dentistry in 1975 when they became the first women promoted to the rank of full professor. In honor of Women's History Month, UMSOD recognizes these two faculty pioneers.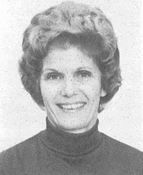 Ruskin passed away in 1996. A native of Puerto Rico, she earned her PhD in pharmacology and physiology from the University of Maryland School of Medicine. Ruskin joined the School of Dentistry as a technical consultant in the cardio-pulmonary laboratory in 1955. She accepted a position as assistant professor in pharmacology at the School of Dentistry in 1968. A prolific researcher, Ruskin was a major contributor to the development of Ethrane and Forane, which are two of the most commonly used inhalation anesthetics.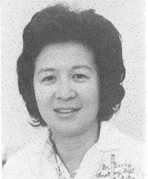 Barry earned a PhD in zoology at the University of Maryland, College Park, in 1961. She then joined UMSOD in the Department of Histology and Embryology as a research fellow. Barry became a professor in the Department of Anatomy and taught the microscopic and developmental aspects of anatomy to dental students. Barry also studied caries prevention at the National Institute of Dental Research. Her research focused mainly on cell physiology, but she also published papers on a wide range of topics, including dental curricula development. Barry lives in Lutherville, Md.
---