| | |
| --- | --- |
| Dudley and Marzett-Frisby Made History at UMSOD | |
---
Written by Adam Zewe
In 1977, Yvonne Marzett-Frisby, DDS '77, and Debra Antoinette (Bass) Dudley, DDS '77, entered the history books as the first female African-American graduates of the University of Maryland School of Dentistry (UMSOD). Their achievement serves as an inspiration for dental students who have followed in their footsteps.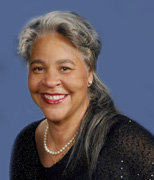 Yvonne Marzett-Frisby
After graduating from UMSOD, Dr. Marzett-Frisby was commissioned as a lieutenant in the U.S. Navy Dental Corps in November, 1977. She was the first African-American woman to become a dental officer by direct commission to the Navy Dental Corps. During her 20 years of service, Marzett-Frisby deployed overseas aboard ship with the Fleet Marine Force. She also directed Navy dental clinics and departments on shore. After retiring from the Navy, Marzett-Frisby became the director of the dental department at Comprehensive Health Center in San Diego, a clinic that provides care to underserved patients. Currently, Marzett-Frisby resides in San Diego with her husband of 35 years, Robert F. Frisby Jr., DDS '78. Dr. Robert Frisby also served in the Navy Dental Corps.
Debra Antoinette (Bass) Dudley
Dr. Dudley passed away on May 14, 2013. She married her husband, Robert, while she was attending UMSOD. After graduating, she established a private practice in Baltimore. In the mid-1980s, she relocated to Miami, where she developed a dental laboratory for the medical magnet program at Miami Northwestern High School. The lab was set up like a dental operatory where students interested in dental careers could learn more about the profession. Dudley became an assistant principal within the Miami-Dade County School District and later taught science as an adjunct professor at Florida Atlantic University. After retiring from teaching, she played a vital role in designing the Yeager Plaza in Miami, which provides medical and educational services to an underserved community.
---