| | |
| --- | --- |
| Michael Blicher, DDS '70, Led ADA Annual Session in New Orleans | |
---
Written by Adam Zewe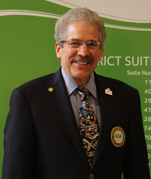 Now that the American Dental Association's (ADA) 154th Annual Session has concluded, Michael Blicher, DDS '70, has time to reflect on the event. Dr. Blicher served as chairman of the annual session, which was held in New Orleans from Oct. 31 through Nov. 3.
Q. What led you to serve as chairman of the 2013 Council on ADA Sessions?
A. I have had a great deal of experience in planning dental meetings, more recently with the Nation's Capital Dental Meeting in Washington, D.C. In 2010, I was appointed to the Council on ADA Sessions and was elected chairman during my second year on the council. I thought it would be a great opportunity. Dental meetings are important to the dental profession because they give us an opportunity to attend continuing education courses and stay abreast of the latest technology.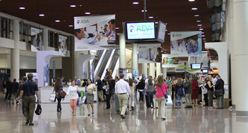 Q. What is your role as chairman?
A. As chairman, I am responsible for coordinating our four subcommittees: the programs subcommittee, exhibits subcommittee, strategic planning subcommittee and local arrangements and meeting logistics subcommittee. I also serve as the liaison between the professional ADA staff in Chicago and the council members here in New Orleans. I've worked on this meeting for two and a half years, but the ADA staff started planning this meeting at least five years ago.
Q. What are some of the challenges in planning the annual session?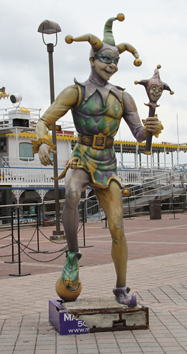 A. We have more than 300 continuing education opportunities, close to 600 exhibitors and well over 20,000 attendees. It takes a lot of coordination to keep something this big running smoothly. Another challenge is enticing new members to come. We have put a strong emphasis on our marketing efforts to attract younger members to the meeting. There are many dental meetings, so there is a lot of competition for attendees.
Q. Were you happy to see many of your fellow alumni at this meeting?
A. I am delighted that the University of Maryland School of Dentistry (UMSOD) had a good turnout. The school has a presence at a lot of the larger dental meetings. I always enjoy seeing my former classmates and fellow alumni at events across the country
Q. What did you enjoy most about being in New Orleans?
A. I just love the ambiance. I really enjoy the festive mood throughout the entire city. Everyone is so friendly and gracious. I think New Orleans is a great convention town because it is so welcoming. I plan to come back to New Orleans when I have time to see the sights.
After graduating from UMSOD in 1970, Blicher served as a practicing dentist at Wright-Patterson Airport Base in Dayton, Ohio. He has worked in private practice in Washington, D.C. for the past 20 years. He and his wife, Emily Green-Blicher, have two children, Gabrielle and Brian.
---