---
Written by Adam Zewe
The end of August can mean only one thing: it's time to go back to school. The University of Maryland School of Dentistry welcomes the class of 2016 as students begin their dental educations.
The diverse class comes to UMSOD from different parts of Maryland and from across the nation. Each student is drawn to the profession of dentistry for different reasons. Here's what a few members of the class of 2016 have to say: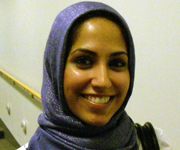 Aala Salimian, of Cockeysville, Md., looks forward to becoming a dentist so she can help underserved patients. "I've always known that I wanted to do something in the health field. I want to be a dentist because I really enjoy the interaction with patients. It will allow me to have a great family life while still being able to have a large impact on my community," she remarks.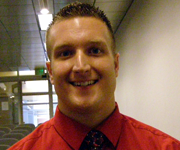 The state-of-the-art facilities at UMSOD impressed Brandon West, of Scranton, Pa. He decided to enroll because the high-tech environment will give him an edge when he enters the workforce. "Dentistry will enable me to do hands-on procedures and treat patients from beginning to end. As a dentist, I'll be able to build closer relationships with my patients. That's what makes it a rewarding career," says West.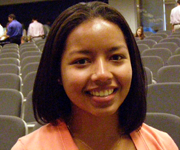 Dentistry appeals to Mara Yee, of Philadelphia, because it gives her the ability to work with people while providing an essential service. Originally from Jamaica, she's excited to begin her dental education in Maryland. "The faculty here just seems so supportive and the students I've met have all been so personable. Everyone gets along so well," states Yee.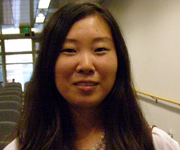 Stephanie Steiner, of Timonium, Md., has a strong personal interest in dentistry. She suffered from severe jaw pain when she was younger and received life-changing dental treatment. "I decided to go into dentistry so I can help others the same way I was helped by a dentist. I know what it's like to be a patient, since I was a patient for so long, and I know what it's like to be in pain. I have a real desire to serve others," remarks Steiner.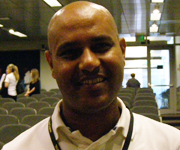 Dentistry will be a second career for Derejew Tessema, who worked for several years as an engineer. A native of Ethiopia, the Washington, D.C., resident looks forward to launching a career that combines his technical know-how with his passion for service. "My experience so far in the school -- just seeing the technology and the facilities -- has been amazing. I know that the School of Dentistry will provide me with the highest quality equipment and training," Tessema says.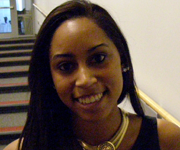 For Tera Poole, of Cincinnati, the tradition at UMSOD, coupled with the cutting-edge technology, provide the ideal environment to learn dentistry. "I'm looking forward to becoming a dentist because it will allow me to change people's lives in a multitude of ways. Whether I'm teaching them the basics of oral health or completely changing the way they see themselves, it will have an impact," states Poole.
The Class of 2016: By the Numbers
Students: 130
Applicants: 2,850
Male:Female Ratio: 67:63
Maryland Residents: 67
Top nonresident states: Pennsylvania (13), Florida (10) and Virginia (9)
Most distant state of residence: Washington (1)
Top undergraduate major: Biological Sciences (69)
Least common undergraduate majors: Business (5), Foreign language (2), Religion (2)
Master's degrees: 16
Average age: 24
---