| | |
| --- | --- |
| Pre-Health Advisors Learn About Programs at UMSOD | |
---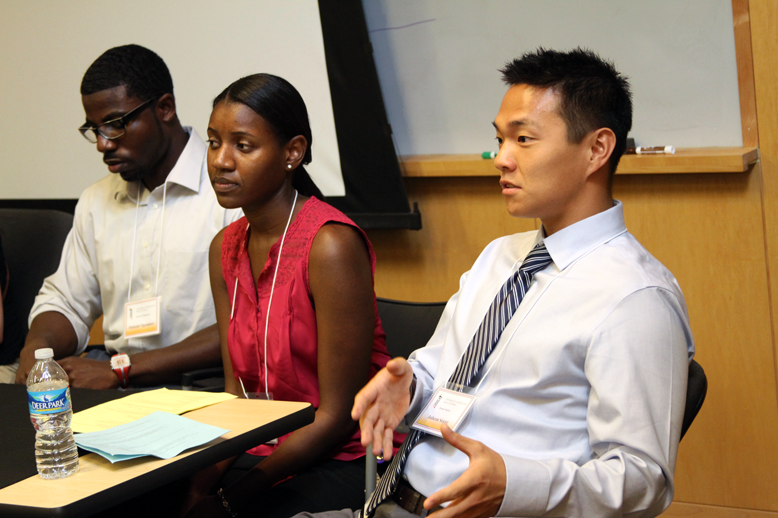 Twenty-five pre-health advisors from the National Association of Advisors to the Health Professions (NAAHP) learned about UMSOD during a visit on June 23. The advisors, who traveled to Baltimore for the NAAHP national meeting, heard a presentation from Dr. Patricia Meehan, assistant dean of admissions, and took a tour of the school.
During her presentation, Dr. Meehan described the curriculum, including the cutting-edge technology and unique service-learning components, and discussed the admission requirements. A panel of dental, nursing and pharmacy school students then answered questions from the audience.
The goal of the afternoon was to teach the advisors more about the programs at UMSOD, so they can better advise students who are interested in applying. "We're partners with pre-health advisors in terms of both promoting our school and encouraging excellent students to apply to our program," Dr. Meehan states.
---