contact
Office of Continuing Education/Dean's Faculty
The Single Tooth Implant; To Pull or Not to Pull - CLOSED
Saturday, November 4, 2017 from 8 a.m. until 3:30 p.m. at the University of Maryland School of Dentistry
Speaker: Daniel G. Pompa, DDS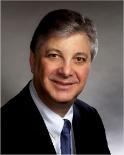 After graduating from New York University College of Dentistry in 1978, Dr. Pompa completed a General Practice Residency at Long Island JewishHospital, followed by specialty training in Oral and Maxillofacial Surgery at Lincoln Hospital, New York Medical College. In 1982, he became a Fellow of The American Association of Oral and Maxillofacial Surgeons and in 1992 a Fellow in The International Congress of Oral Implantologists.
Dr. Pompa has been a guest lecturer at both Columbia University College of Dental Medicine and New York University College of Dentistry and is now a guest faculty at NYU College of Dentistry.
Dan has lectured extensively, including at the Academy of Osseointegration, the International Interdisciplinary Congress on Craniofacial and Skull Base Surgery, and has presented at the annual Greater New York Dental Meeting numerous times throughout the years.
In November 2013, Dr. Pompa became a Seminar Series Speaker/Consultant for the American Dental Association.
Dr. Pompa is an author, having published in such journals as the Journal of the American Dental Association and Dentistry Today, where he has also been listed as a "Leader in Continuing Education." In December 2013, he became an online author for the ADA with the course: "Apical Surgery: To Pull or Not to Pull." Recently, in the winter 2014 Journal of NYSAGD, Dr. Pompa published "Update on Basic Physical Diagnosis," which summarizes many new innovations for a simple, chairside medical workup.
Dan is also an inventor, having been issued a U.S. Patent for his innovative work in the field of Dental Implantology (U.S. Patent # 5,320,529).
Course Description – Morning Session
The Single Tooth Implant: The Ultimate Esthetic Challenge
The single tooth implant may be one of the most difficult challenges dentists face, with possible unforeseen outcomes.
The past few years have brought a paradigm shift, as guidelines for the surgical and restorative approach have changed dramatically. Fine-tune your workup to create a result that is as close to a natural replacement as possible. We will focus on the latest advances incorporating evidence-based data. Participants will review a unique sequential treatment planning approach, which can result in successful outcomes.
Emphasis will be given to the use of 3D treatment planning as it relates to the diagnostic workup and the use of computer guided surgery.* Multiple provisional options and/or interim Hawley prosthesis appliances will be reviewed to attain ideal esthetic results. Long-term follow-up will be shown as it relates to these approaches.
Course Objectives:
During this lecture participants will:
Explore the use of platform switching and when and where to use it
Identify the "Top 10" rules for a successful esthetic outcome
Determine when to use immediate vs. delayed placement of implants
Understand the principles of CT guided treatment planning
Describe multiple provisional options for maximizing esthetic results
Course Description – Afternoon Session
To Pull or Not to Pull: Periapical Surgery vs. Implant Surgery
What alternative treatment options should be considered
 when a restorative and/or endodontic failure occurs?
Advancements in delivering periapical surgery have resulted in success rates that can be equivalent to implant replacement when certain guidelines are adhered. Periapical surgery as an adjunct to endodontic treatment is a proven approach. With the introduction of new surgical techniques and a systematic method to the diagnosis and treatment of compromised teeth, the clinician should be able to more accurately determine the long-term prognosis for these treatment options.
Evaluate treatment options with an evidence-based approach when a tooth is ailing or failing. This course will describe the indications and contraindications for performing or referring a patient for apical surgery. With a specific 7 step workup, including a correct history, radiographic and clinical evaluation, the decision to perform an apicoectomy will be weighed against further evaluation, a retreatment option, or extraction and replacement with an implant (immediate or delayed). As a result, a decision is more accurately made as to whether an implant or a fixed bridge (fixed partial prosthesis), a removable prosthesis (fixed or transitional temporary prosthesis), or other options would be the final treatment plan discussed with the patient.
Course Objectives:
During this lecture participants will:
Learn the radiographic technique to use when evaluating a tooth for a fracture
List the 7 step work-up, consisting of procedures and tests that should be used when performing or referring a patient for an apicoectomy
Understand the principles of guided tissue regeneration, and know the indications and contraindications for its use
Recognize how the location of a sinus tract can be a key critical diagnostic indicator for the final prognosis
Identify the signs to differentiate between an Endo/Perio vs. Perio/Endo lesions and understand the difference as it relates to the final prognosis
Tuition:
Dentist $295.00
Dental Hygienists $185.00
Credits: 6 CDE credit hours
The University of Maryland School of Dentistry designated this activity for 6 Continuing
Dental Education hours.
Target Audience: Dentists