contact
Michelle Howell
Office Manager
Optimum Aesthetics
Saturday, April 28, 2018 from 8:00 am until 3:30 pm at the University of Maryland School of Dentistry
Speaker: David Mazza, DDS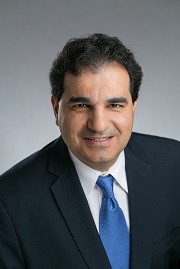 After dental school, Dr. David Mazza completed his post-doctoral training in the field of "Advanced Study in Restorative/Esthetic and Operative Dentistry" at Boston University. He was awarded the Certificate of Advanced Graduate Study (CAGS).
Dr. Mazza has been a faculty member at University of Maryland School of Dentistry since 2000. Currently as Clinical Assistant Professor, along with covering the clinic, he provides the post-graduate residents with Aesthetics seminars and seniors with Aesthetics and Dental Implants Elective presentations.
Dr. Mazza is a Fellow at ICOI (International Congress of Oral Implantologists); a Member at ADA, ASDA (American Society for Dental Aesthetics), MSDA, invited participant to AAED (American Academy of Esthetic Dentistry). He has completed prosthetic and surgical trainings at MIII (Misch International Implant Institute) and a first place award winner for presentation at International Conference and a two time recipient award for excellence in teaching from two deans of University of Maryland School of Dentistry. Dr. Mazza provides nationwide presentations at symposiums and study clubs
Course Description:
Implementation of Aesthetic Dentistry could transform a routine hectic practice to a Fun and Fulfilling environment. Bringing a Smile to a patient's face is a priceless gift from a Dentist. Therefore, enhancing quality of the life of that individual. Mastering different aspects of Aesthetics is a valuable tool that empowers us to achieve this goal.
Course Objectives:
Objectives of this course is to familiarize the participants with the principles of Aesthetic Dentistry. Reviewed subjects are as follow:
Philosophy of Aesthetic Dentistry
Diagnosis and Prognosis of Dental and Gingival Anomalies
Macro and Micro Aesthetics
Anatomy of a Smile
Smile Design Software work shop
Science of Color and Shade matching (hands on training)
Gingival and Periodontal Aesthetics, Lips and Lip line
Review of porcelain, ceramics, composites, bonding agents, color modifiers
Diastema closure, considering Zenith points to achieve natural result (hands on training)
Masculine/Feminine Smile, Creating Youthful Smile
Polychromatic composite restorations, application of translucent, dentin shade, enamel shades along with recreation of maverick colors, crack lines and surface texture (hands on training)
Porcelain Laminate Veneers, a conservative treatment, planning and application
Restoration of immediately placed Implant (hands on training)
Upon review of didactics and principals of each subject, a hands-on training would be implemented to master the discussed skill.
Tuition:
Dentist:$495.00
Registration is Limited to 25 Registrants. Due to limited registration, early registration is highly recommended
Credits: 6 CDE credits, lecture and hands-on
Target Audience: Dentist
The University of Maryland School of Dentistry designated this activity for 6 Continuing
Dental Education hours.