contact
Office of Continuing Education/Dean's Faculty
Infection Control is Not Optional | Proper Pharmacologic Prescribing and Disposal/Scope of Abuse
Saturday, May 19, 2018 from 8 a.m. until 4 p.m. at the University of Maryland School of Dentistry
Presented by: Louis DePaola, DDS '75, MS, Christine Wisnom, RN, BSN, and Richard Wynn, PhD
Speaker Biographies: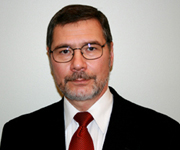 Dr. DePaola serves as the Assistant Dean of Clinical Affairs and Professor, Department of Oncology & Diagnostic Sciences, School of Dentistry, University of Maryland, Baltimore. He received his DDS in 1975, completed a Master's Degree in Oral Biology, is a Diplomate of the American Board of Oral Medicine and the American College of Dentists; and has a Certificate in Prosthodontics. He is the Director for dental training for the Mid-Atlantic AIDS Education and Training Center and served as a member of the ADA Council of Scientific Affairs from 2002-2005. Dr. DePaola serves as the dental and infection control consultant for the Commonwealth of Pennsylvania and the State of Maryland Department of Corrections. Well known on the lecture circuit, he has presented at most major national meetings as well as numerous international organizations. Active in research, he has authored and co-authored of over 130 journal articles, book chapters, and abstracts and serves as a consultant to the American Dental Association and numerous other professional groups and private industry. Over the past 20 years, he has been awarded over 75 research and service grants, many in the field of antiplaque chemotherapeutic agents, HIV/AIDS, management of medically compromised dental patients, rapid salivary diagnostic testing, dental unit waterlines and infection control.
COI : Dr. DePaola is a dental consultant for Colgate Palmolive and GC America. The content of this course was developed and controlled by Dr. DePaola.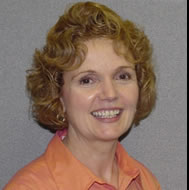 Christine Wisnom, RN, BSN is a Nurse Educator for the AIDS Education and Training Center in the Department of Oncology and Diagnostic Sciences at the University of Maryland School of Dentistry. She is a graduate of the University of Maryland School of Nursing. Her primary areas of interest are infectious diseases and infection control, and she lectures locally, nationally and internationally on these topics. Chris served as both a member, and as the chair, of the Infection Control/Biosafety Committee at the University of Maryland School of Dentistry for many years. She has published numerous articles and abstracts in both medical and dental journals.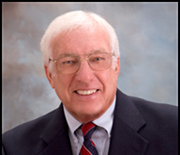 Richard L. Wynn, PhD, is professor of pharmacology at the University of Maryland School of Dentistry. Dr. Wynn has served as a dental researcher and teacher of dental pharmacology and dental hygiene pharmacology for his entire professional career. He holds a bachelor's degree in pharmacy and a doctorate in pharmacology from the University of Maryland. Wynn chaired the Department of Pharmacology at the University of Maryland School of Dentistry from 1980 to 1995. Previously he chaired the Department of Oral Biology at the University of Kentucky College of Dentistry. Wynn has authored over 300 publications and has given over 500 continuing education seminars, nationally and internationally.
Course Description - Infection Control Is Not Optional/A University of Maryland School of Dentistry Course

Recent breaches in infection control in dental offices in CO, OK, PA and NJ has become a cause of concern for dental consumers. Is it safe to go to the dentist? The answer is yes, when dental practitioners are compliant with recommended infection control practices.
In March 2016, the CDC reaffirmed the importance of Infection Control in the dental office with the release of the Summary of Infection Prevention Practices in Dental Settings: Basic Expectations for Safe Care and Infection Prevention Checklist for Dental Settings: Basic Expectations for Safe Care and Guide to Infection Prevention for Outpatient Settings: Minimum Expectations for Safe Care, which is a summary of infection control recommendations published in Guidelines for infection control in dental health-care settings, 2003. MMWR Morb Mortal Wkly Rep.2003, Dec. 19, 2003, Vol. 52, No. RR-17, 1-68, Guideline for Isolation Precautions: Preventing Transmission of Infectious Agents in Healthcare Settings 2007 and Guideline for Disinfection and Sterilization in Healthcare Facilities, 2008. Included in these documents are recommendations for updating of Standard Precautions and there are significant modifications that affect the delivery of healthcare. The alarming increase in antimicrobial resistance and healthcare associated infections (HAIs) compels all healthcare providers to be knowledgeable about infection control practices that reduce the risk of disease transmission.
A thorough review of these new CDC Guidelines as well as the Guideline for Infection Control in Dentistry, 2003 and other current CDC/OSHA infection control recommendations will be presented. The principles of respiratory etiquette, to lessen the spread of colds and flu, will be discussed as well as steps that may be taken to reduce the impact of potential pandemic influenza, such as bird and swine flu. Principles to reduce antimicrobial resistance and HAIs will be discussed. Emphasis will be placed on compliance issues pertaining to the new 2016, 2011, 2008 & 2007 CDC Guidelines and how a practical, cost effective "safe workplace" can be achieved into the next millennium.
This course fulfills CDE requirements for infection control and requirements for annual OSHA training.

Course Objectives:
This program will help the oral care provider to:
Understand the routes of transmission of infectious diseases and how to break the chain of infection.
Know the updated recommendations for Standard Precautions.
Learn the principles of respiratory etiquette to reduce the impact of colds and flu.
Learn what is new in the 2016, 2011, 2008& 2007 Guidelines and how to develop a practical and cost effective infection control methodology to safely treat patients infected with resistant and bloodborne diseases, achieve a "safe workplace" and comply with the most current CDC/OSHA recommendations.
Course Description: Proper Pharmacologic Prescribing and Disposal for Dental Practitioners
Every dentist seeking renewal must complete a two-hour board-approved course on proper prescribing and disposal of prescription drugs. Dentists who do not prescribe prescription drugs are not exempt. For dentists holding drug dispensing permits, the course may not be taken to fulfill the continuing education requirements contained in SB 603, Chapter 267, Laws of Maryland 2012. This course fulfills the new MSBDE (COMAR 10.44.22) requirement for relicensure.
Course Objectives:
The goal of this course is to articulate and inform licensees about the new Maryland State Board of Dental Examiners requirements (COMAR 10.44.22) and to address the role that dental practitioners play in preventing prescription drug abuse.
Topics to be covered:
Proper prescription writing
Review of DEA schedule of controlled substances
The most commonly abused prescribed drugs
Opioid dependency and educating patients when prescribing
Alternatives to opioid therapy for treating patients experiencing pain
Prescribing for non-patients or family members without a documented history of treatment
Prescribing for non-dental purposes
Recognizing the dependent patients and the "doctor shoppers"
Self-prescribing and diversion
Availability of support services for dependent practitioners
Safeguarding prescription pads and the use of electronic prescribing
Best practices for appropriate handling and disposal of medications and controlled substances
Course Description - The Scope of Abuse: Regulations for the Dental Team
This program provides guidelines for evaluating possible signs and symptoms of domestic abuse and neglect in children and adults. It reviews "red flags" that alert dental health care providers to a potentially abusive situation. State laws and regulations, including the format for reporting suspected cases, will be reviewed. The presentation will include screening questions for identification of potential victims and a resource page which provides the names and phone numbers of local and state authorities. This program satisfies the requirement for a two-hour board approved program on Abuse and Neglect in Maryland for dentists and hygienists.
Course Objectives:
Upon completion of this course, the participants should be able to:
Comprehend the optimum method of obtaining a history
Understand the importance of examination and evidence collection
Integrate the local and state Abuse Resource Directory and sample "reporting form" into their office policies and procedures
Notify the authorities, within the designated time frame, when encountering suspected cases of abuse and/or neglect
Tuition:
Dentist: $325
Team Member: $195
CDE Credits:
6 CDE credit hours - lecture
The University of Maryland School of Dentistry has designated this activity for six (6) Continuing Dental Education hours.
Audience: