contact
Office of Continuing Education/Dean's Faculty
Cone Beam CT Imaging & Principles: Part II Advanced Basic Training
Friday, Feb. 16 from 8 a.m. until 5:30 p.m. and Saturday, Feb. 17, 2018 from 8 a.m. until 12:30 p.m. at the University of Maryland School of Dentistry
Presented by: Jeffery B. Price, DDS, MS; Martina Parrone, DDS, MS
Speaker Biography: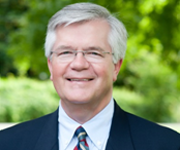 Dr. Price is a Diplomate of the American Board of Oral & Maxillofacial Radiology and is currently an associate professor of oral & maxillofacial radiology and director of oral & maxillofacial radiology at the University of Maryland School of Dentistry. In addition, he is an adjunct associate professor of oral & maxillofacial radiology at the University of North Carolina School of Dentistry in Chapel Hill, N.C. Price practiced general and adult restorative dentistry in Hendersonville, N.C. for 24 years. While in practice, Price completed the continuum at the L.D. Pankey Institute in Key Biscayne, Fla. In addition, he attained his Mastership in the Academy of General Dentistry as well as Diplomate status in the International Congress of Oral Implantologists. Price is currently on the editorial board of the ICOI-sponsored journal, "Implant Dentistry," and is a reviewer for "IJOMS" and "JDE."
Course Description:
This 12 hour course is a continuation of Part 1. The course has been designed to provide a more in-depth review of 3D radiographic anatomy; to provide advanced radiation safety training; to provide an increased understanding of interpretation of pathology as seen in CBCT imaging; to provide hands-on experiences with various CBCT viewing software packages such as SimPlant, InVivo Dental, Carestream, etcetera; to provide a live demonstration of CBCT image acquisition and to review reporting, medicolegal and standards of practice in CBCT imaging.

Course Objectives:
Upon completion of this course, the participants should be able to:
Recognize common anatomic landmarks in 3D radiographic images
Appreciate the risks and benefits of CBCT examinations in relation to standard radiation safety principles
Recognize abnormalities and incidental findings in CBCT images
Evaluate and select appropriate CBCT viewing software
Minimize the presence of CBCT imaging errors and artifacts in order to maximize image quality
Outline and discuss selection criteria, reporting responsibilities, medicolegal requirements and accepted standards of the use of CBCT imaging
Tuition:
Dentist: $850
Team Member: $525
CDE Credits:
12 CDE credit hours - lecture
The University of Maryland School of Dentistry has designated this activity for 12 Continuing Dental Education hours.
Audience: