contact
Office hours are 8am - 5pm Monday through Friday.
2018 All-Alumni Reunion Schedule
Friday Morning, June 8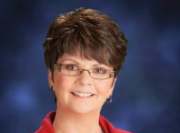 Continuing Education Course Part One: Linda Blackiston, RDH, BS '95
8 - 9 a.m.
"In Pursuit of Health: Care to Take the Journey?"
4 CE credits
What if you could embark on a journey that would change your patient's life? The pathway to wellness involves an overall comprehensive and multifaceted approach. Research has clearly demonstrated the connection between the mouth and the body, and this course will help participants to treat patients as a whole versus focusing on a singular diagnosis. This approach represents the future of healthcare delivery.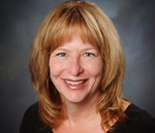 Continuing Education Course Part Two: Betsy Reynolds, RDH, BS
9 a.m. - Noon
"Bridging the Gaps: Linking Systemic and Oral Inflammation Considerations to Systemic Disease"
While the role of inflammation in disease initiation, progression and presentation has yet to be fully elucidated, the explosion of information linking the oral inflammatory process to a variety of systemic conditions such as pregnancy, asthma, diabetes and cancer is at once exciting and daunting for the healthcare provider to assimilate. This course is designed to familiarize clinicians with current research findings linking oral inflammation with systemic diseases in a manner that allows for integration of the presented material into patient care protocols.

Friday Afternoon, June 8
Afternoon Continuing Education Course: Francis G. Serio, DMD, PERIO '86
1 - 5 pm
"International Volunteer Dental Projects: What's It All About Anyway? A 37-Year Perspective That Started Right Here at UMSOD"
4 CE Credits
Who knew back in 1982 that a summer trip to the Dominican Republic would turn into a lifelong love? From that beginning, Dr. Serio has gained a wealth of knowledge and experience in international volunteer activities. This course is designed for dentists, dental hygienists, other dental professionals, and other interested parties who want to learn more about the nuts and bolts of volunteering around the world or around the block.
Opening Reception and Distinguished Alumni Awards Presentations
5:30 - 8 pm
School of Dentistry, 1st floor atrium
This opening reception is for all classes and will celebrate our alumni of the year award winners. Featuring live jazz music, cocktails, and a photo booth. A great chance to re-connect with your friends as well as colleagues across multiple generations!
Saturday, June 9
Grand Class Luncheon
11:30 - 1 pm
School of Dentistry, 1st floor atrium
Alumni from the classes 1969 and older are invited for this special luncheon to celebrate the class of 1968. Come for a delightful meal in the lovely 1st floor atrium and stick around for the ice cream social!
Ice Cream Social and School and Museum Tours
1:30 - 3 pm
School of Dentistry, 1st floor atrium
Bring your family along and satisfy your sweet tooth at the 1st floor atrium. Multiple school and museum tours will be running concurrently during the event, so feel free to join in when you get a chance!

Class Parties
Saturday Evening
Connect with your class party organizer for special evening events for classes ending in '3 or '8.