Associate Professor Yu Chen, of the University of Maryland Fischell Department of Bioengineering, was recently awarded a four-year, $1.29 million National Institutes of Health Research Project Grant for developing a new system-capable of non-invasive, three-dimensional imaging of engineered tissue.
Along with John Fisher, Bioengineering Professor and Associate Chair, and John Caccamese Jr., Associate Professor of Oral-Maxillofacial Surgery at the University of Maryland Medical System and University of Maryland School of Dentistry, Chen is working on a new system capable of quantitatively imaging 3D cell behavior.
Bone tissue engineering scaffolds are used in a wide variety of clinical settings to promote bone repair and regener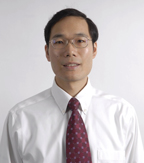 ation. As such, these scaffolds act as vehicles for the delivery of progenitor cell populations or support structures for surrounding tissue ingrowth. Often, the properties of the scaffold – such as composition, porosity, ‌pore size, and pore interconnectivity – play a‌ determining role in the success of the engineered tissue. To improve tissue regeneration and integration, for instance, engineers must design scaffolds that mimic surrounding tissue morphology, structure, and function, and improve mechanical stability between the implanted engineered tissue and the surrounding native bone.
"Three-dimensional cell-based tissue grafts have been increasingly useful in tissue engineering and regenerative medicine," Chen said. "A critical building block in tissue engineering is the scaffold, which can act as the supporting medium to deliver cell populations and induce ingrowth of vessels and surrounding tissues. Therefore, it is necessary to develop tools to characterize the architecture of the scaffold."
Currently, however, there are no non-destructive methods of analyzing engineered tissue structures and stem cell functions beyond the reach of traditional microscopy. This means, researchers have had limited ability to characterize cells located deep inside scaffolds.
In fact, today's most frequently used tissue scaffold characterization techniques present a number of disadvantages including complex preparation procedures and risks of damaging the tissue scaffold. Most techniques are invasive, discrete methods of analysis, while some are expensive and involve a long data acquisition process.
To combat these challenges, Chen and his fellow researchers are developing a new platform that utilizes optical coherence tomography and fluorescence laminar optical tomography for characterization of cell-scaffold interaction. Optical coherence tomography is a non-invasive imaging te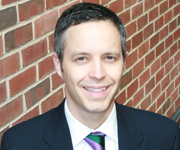 chnique that uses light to capture micrometer-resolution, three-dimensional images of biological tissue, while fluorescence laminar optical tomography is a high-resolution imaging technique that uses fluorescent light to produce images of tissue.‌
Generally, engineered tissue exists as a combination of living cells and the supporting scaffold. Optical coherence tomography is able to visualize the internal structure of the scaffold in 3D, enabling subsequent image processing to quantitatively investigate characteristics such as pore size, porosity, and inter-connectivity. Meanwhile, fluorescence laminar optical tomography is able to visualize cell viability, proliferation, distribution, and differentiation within the scaffold over time and space.
As such, the combined optical coherence tomography / fluorescence laminar optical tomography system offers promise that researchers will be able to evaluate both structural and cellular information simultaneously to study cell-scaffold interaction and collect feedback on the design of scaffolds in order to achieve optimal cellular function. This means that the system proposed by Chen's research team could have a tremendous impact on how engineers construct and evaluate tissue scaffolds, and could pave the way for major advancements in bone tissue engineering.‌
The team's efforts demonstrate how multi-disciplinary collaboration can produce revolutionary advancements in engineering. As an Mpowering the State research initiative, Chen and Fisher of the University of Maryland in College Park, are able to work across campuses with University of Maryland Medical System/School of Dentistry's Caccamese, who contributes clinical expertise to the project.
Pictured, at top, 3-D image from the research; center left, Dr. Chen; lower left, Dr. Caccamese.