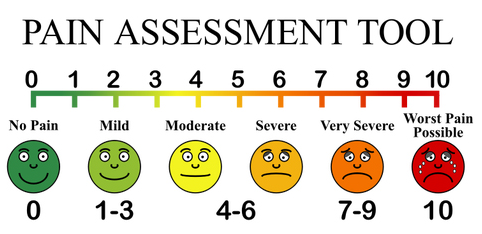 The inaugural symposium presented by the University of Maryland Center to Advance Chronic Pain Research is planned for 3 to 5 p.m. Monday, December 14 at the University of Maryland BioPark's Discovery Auditorium, 801W. Baltimore Street.
Those who want to attend are asked to RSVP no later than Wednesday, December 9, by sending an email to either to Khristine Bozylinski at kbozylinski@son.umaryland.edu or Yulvonnda Brown at ybrown@umaryland.edu.
The following presentations are planned:
"Genetic, Cellular and Social Differences in Pain Processing Between the Sexes" by Jeffrey Mogil, PhD, Professor, Canada Research Chair in Genetics of Pain (Tier 1), E.P. Taylor Chair in Pain Studies, Department of Psychology McGill University Montreal, Quebec.
"Unraveling the Mystery of Persistent Pain Conditions: Implications for Translational Pain Medicine" by William Maixner, DDS, PhD, Mary Lily Kenan Flagler Bingham Distinguished Professor, and Director of the Regional Center for Neurosensory Disorders Department of Endodontics School of Dentistry at the University of North Carolina-Chapel Hill Chapel Hill.
"The Human Microbiome in Health and Disease" by Claire M. Fraser, PhD, Professor, Director, Institute for Genome Sciences School of Medicine University of Maryland Baltimore
A cocktail reception is planned from 5 to 6 p.m. after the presentations.